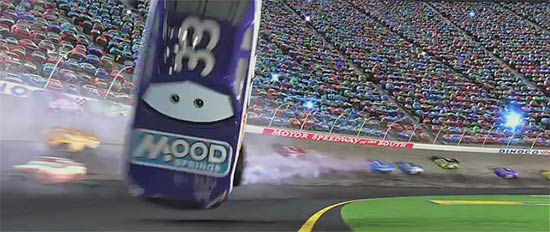 With great classics such as Toy Story, Toy Story 2, A bug's life, Finding Nemo and The Incredibles, it would be hard to believe anything could go wrong with Pixar movies. Cars is the latest candy in the bag, but is it the sweetest?
In Australia alone, Cars marketing is everywhere, prime-time TV advertisements, billboards, posters and aisles of merchandising. It opened in 370 theaters Australia-wide grossing over $3 million, earning it the top spot for the opening weekend. But in the week that followed, even a cheap cash-cow sequel, The Fast and Furious: Tokyo Drift averaged higher in sales, leaving Cars with 45% less gross than the opening weekend, forcing it to runner-up position.
For the 3 weeks that Cars has been released, it has only earned a weak $8.4 million gross. On the other hand, even Ice Age 2: The Meltdown earned $13.4 million in the first 3 weeks, and $16.7 million in 4 weeks.
Could that mean Pixar is losing its touch? I don't think so. I enjoyed and loved Cars, perhaps not as much as its predecessors, but still memorable. My dad also enjoyed it. But some kids didn't as much. There were even times where they lost interest in the movie. Was the story too difficult to follow? I believe so. Were the jokes too mature? Absolutely. Scenes like when Sally was offering McQueen to stay at a Cozy Cone seemed unnecessary long, what could have been a few lines or dialogue to communicate her embarrassment, became a mouthful of repetitive statements and prolonged character movements.
In contrast, the prelude short "One Man Band" was spectacular. A wonderful storyline, lovable characters, entertaining visuals and music in a very short time. Possibly the best Pixar short so far. The Car's soundtrack is also a masterpiece. The unique selection of 'up-beat' country music is both fitting and enjoyable to listen to in and outside of the movie, the score is also superb. I purchased a copy right away!
I certainly do hope Ratatouille will do better.