It's easy to overlook progress, especially since how long Vista's been in beta for. You begin to take for granted the 'new UI' purely because you've been beta testing it for so long. I was shocked today when I saw the huge difference between Media Centre 2005 and Vista's Media Centre interface. Thanks to Matt Goyer for providing these screenshots.
Here's the original MCE2005 screenshots, hover over images to see new screenshots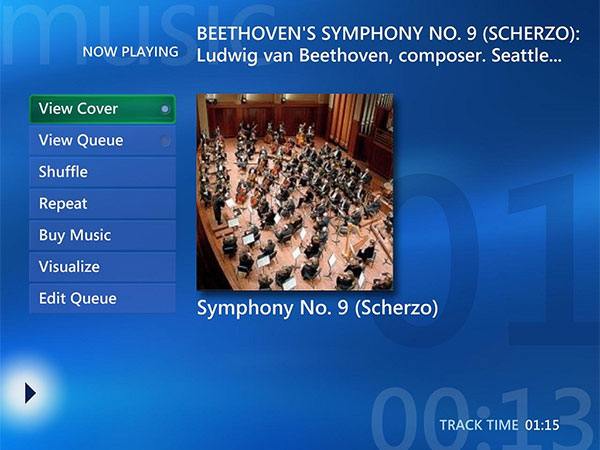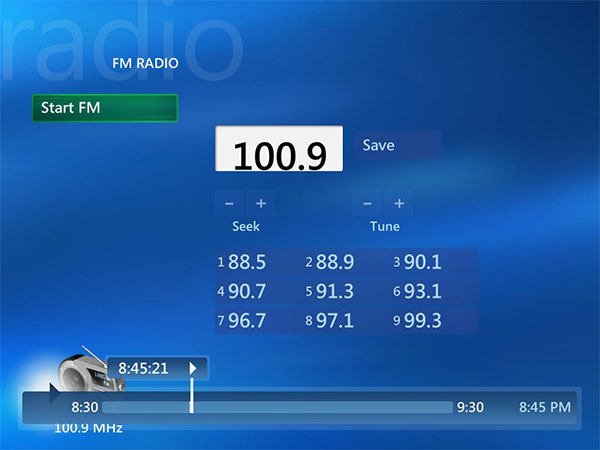 Apparently the background animates too, I presume kind of like a visualizer. Pretty cool!