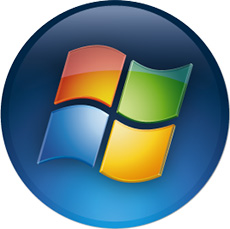 If you have mice in your home, both the electronic one and the real one, then you need mousemats! Just like door mats, a mousemat is a representation of who you are.
The Official Windows Vista Mousemat is a true work of art. Crafted from the cheapest materials in the mysterious factories of South Eastern China, these mousemats are produced day and night from the right combinations of tears, sweat and depression. The mousemat captures the full glory of the Windows Vista orb, from the strange looking flag symbol to the revolutionary glossy highlights, the visuals are nothing short of true aggressive branding.
With the help of the helpful James Senior, I am able to bring this exquisite piece of true craftsmanship to you for the price of free! There are 20 fine mousemats to give away, so your chances of winning are better than the George W. Bush getting re-elected. Own a part of software development history. Capture the moments when your favorite Longhorn features got cut. Never again will an operating system be so unique in its development cycle.
Back to the mousemats. It's round, blue and has a big Vista orb on it. You'll love it. Compliments well with a Mighty Mouse.
Enter the giveaway to win 1 of 20 Official Windows Vista Mousemats!
Competition closes Wednesday 4th of October, 2006.
This is a random prize-draw, the quality of your one-word response will not be judged.