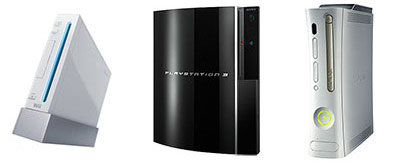 eGames opens tomorrow. Anyone got any questions for the Nintendo, Sony or Microsoft people? I've been a bit out of the loop on console games so I don't know what are the hot rumors at the moment. If you would like to put forward some questions in the comments, I'd note them down and harass some of those representatives for you with my shiny press badge.
The only question on my mind is about the Halo 3 public multiplayer beta. When is it? And how do people join? And when is Halo Wars going to be released? Not that I have an XBOX360 to begin with.
Got anything else? Send them in!