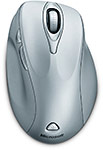 I've been having so many problems with my Microsoft Wireless Laser Mouse 6000's scroll wheel ever since upon receiving it.The first problem is that the scroll wheel doesn't 'click' – the feedback you get on most mice, but that I could live with that. The second problem I thought I could live with it, but I can't. For about 80% of the time, I can't middle click or scroll vertically. In other words, I can't do the things I want with this mouse the times I want to do them.
This is of course, a manufacturing defect with the scroll wheel. I have to push down really hard with two fingers to get the scroll working even for a little bit. Not only does it make 80% of PC games impossible to play, but it totally breaks my browser tabbing experience.
I'm just so fed up with it today, so I decided to get it RMA'ed. Finding support on the Microsoft site is like finding needles in a haystack of toothpicks. When I finally found what I was looking for (http://support.microsoft.com), I was greeted with this.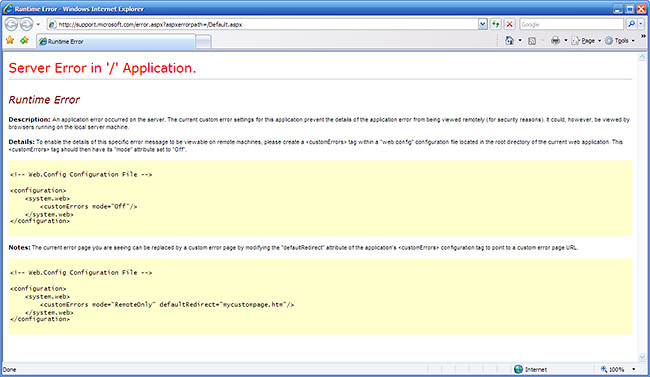 It might look like an innocent server error. But…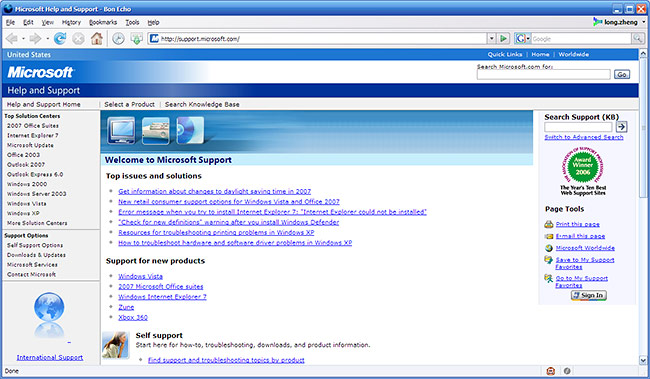 Believe it or not, the official Microsoft Support website does not work in Internet Explorer, but does work in Firefox. Irony. 🙂
Update 2: I can't use Microsoft Support because the product is from the US and I'm in Australia. 🙁
Update 3: Website error in Internet Explorer 7 was fixed after deleting cookies as suggested by Martin Ennemoser. I'd like to see an average Joe who's looking for Microsoft support figure that out. 😛
Update 4: Yay. I should be able to get a replacement unit.