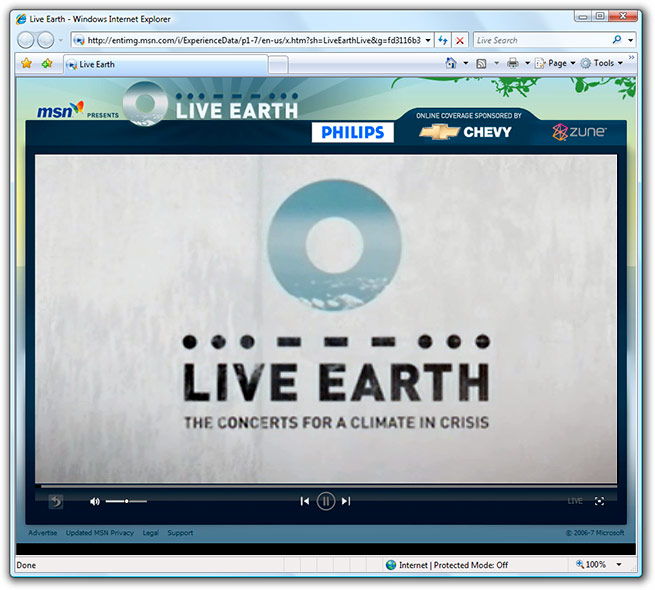 A "Live" product the world should be proud of. If you don't want to watch it for a cause, enjoy the good music anyway.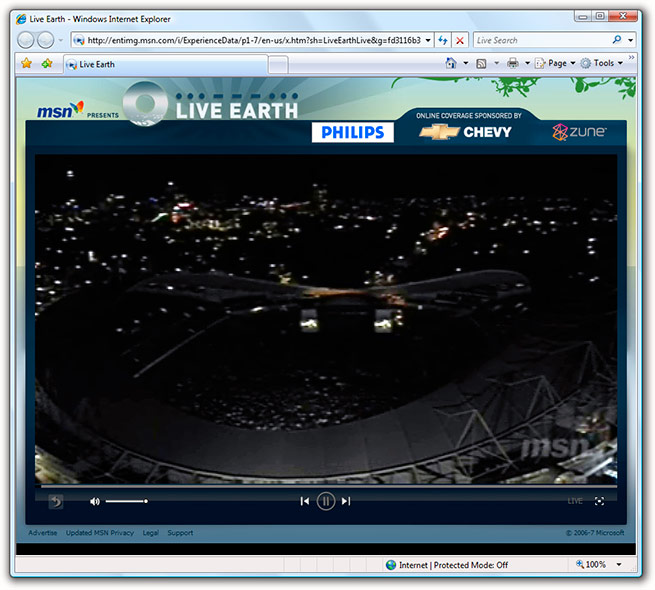 The stage lights at Live Earth Sydney just went out. Talk about making a bold statement. A concert in the dark is pretty cool.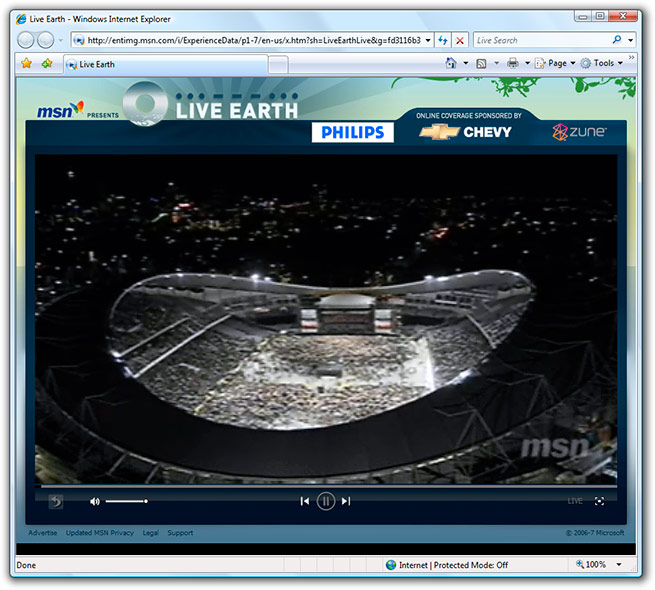 Live Earth Sydney lights back on. It's over! Can't wait for Live Earth NY.