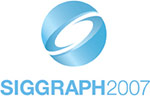 At the annual SIGGRAPH (Special Interest Group for Computer GRAPHics) conference – more exciting than it sounds, Microsoft presented a lecture on the new Direct3D graphics platform and even newer Direct3D 10.1 framework. The whole course has been subsequently published to Microsoft Downloads. Here is their Powerpoint presentation for a quick summary.

Direct3D 10.1 looks to be quite a significant release for DirectX. Some of the interesting points to note:
Will require Windows Vista SP1
Not "supported" by current-generation DX10 hardware
"Extension" to Direct3D 10 – "complete" D3D10
5 new API
Improves rendering quality

Enforces floating point 32 rendering
Enforces 4x multi-sample anti-aliasing (MSAA)
For argument's sake, Direct3D 10.1 didn't come out of the blue. Microsoft had always planned for a 10.1 update when they released version 10. However that is no excuse as to why is it not compatible with DX10 hardware? People who have to dish out hundreds of premium dollars to buy DirectX-10 hardware today will be outdated in less than 6 months.