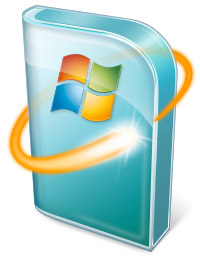 Whilst Service Pack 1 is still expected to be the major update to Windows Vista fixing the widespread bugs and issues, at the same time Microsoft is not holding back on these reliability updates I'd like to call 'wonder patches' which seems to be screwing all the right bolts to make Vista flow like the wind, if you fancy analogies.
Today Microsoft released four sets of patches for Windows Vista which claims to improve Vista features across-the-board, Windows Media Player 11 and Media Center.
The first update for Windows Vista (KB941649) (download x86) (download x64) is a compatibility and reliability update targeted towards but not limited to hardware scenarios. Some of the most promising improvements that caught my interest include:
It extends the battery life for mobile devices.
It improves the stability of wireless network services.
It shortens the startup time of Windows Vista by using a better timing structure.
It shortens the recovery time after Windows Vista experiences a period of inactivity.
A compatibility issue that affects some third-party antivirus software applications.
A reliability issue that occurs when a Windows Vista-based computer uses certain network driver configurations.
The next update for Windows Vista (KB941600) (download x86) (download x64) is a cumulative patch entirely dedicated to USB problems, which might sound silly, but considering how prevalent USB devices has become, I expect everyone has experienced at least one of the symptoms described. Again, some of the most interesting ones.
Stop errors occur on a Windows-based computer that has 2GB or more of RAM and is using an NVIDIA nForce USB controller
You may experience problems after you resume a Windows Vista-based computer from sleep or from hibernation
Error message when you try to put a Windows Vista-based computer to sleep or into hibernation: "STOP 0x000000FE BUGCODE_USB_DRIVER"
Error message in the Usbhub.sys process when you wake a Windows Vista-based computer from sleep or from hibernation: "STOP 0x00000044"
A USB device may no longer work correctly after Windows Vista resumes from sleep or from hibernation
The Safely Remove Hardware feature and the Windows Explorer "Eject" command do not work correctly with an Apple iPod that is connected to a Windows Vista-based computer
The computer takes a long time to resume from a suspend state or from a hibernation state.
The third patch for Vista (KB941651) (download x86) (download x64) updates Windows Media Player 11. Since the knowledge base article is not currently available, it's not certain exactly what was fixed except what the description describes as reliability improvements.
The last but not least patch for Vista (KB941229) (download x86) (download x64) is a regular cumulative Windows Media Center rollup for the month of October. It fixes four issues described in the knowledge base article and includes all of the previous months' updates for Media Center.
(via ActiveWin)
Caution:
A
number of users at Neowin
and commenters below have experienced blue-screens at boot after applying this patch. So far, there doesn't seem to be any obvious cause to the blue-screens but a system restore is able to undo the patches if need arises. However from my own personal experience there's been no problems applying it to multiple computers with a variety of configurations.