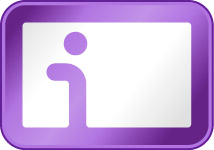 A while ago, Microsoft began working on an icon to symbolize Information Cards. The download describes, "this icon is intended to provide a common visual cue that Information Cards can be used to provide information to a site or program, similarly to how the RSS icon is used to indicate the availability of syndicated content."
If you don't know what InfoCards are, these are basically virtual cards containing identification information such as your name which can be sent and received by websites and web services. On Windows, this is implemented via the CardSpace technology. Other platforms have their own implementation but theoretically Information Cards are universal. If you're on Vista, type "CardSpace" into your start menu, make an InfoCard for yourself and use it on the demo site here.
I think the idea of an icon is great, especially in comparison to the RSS icon which not only serves as a symbol but also a promotional message to attract people to subscribe to content. On top of just indicating a website is 'InfoCards compatible', it also spreads the word about InfoCards. However I wasn't too keen on the design. The purple was unique, but it wasn't very bright or vivid either. The roundness of the outside border didn't match the squareness of the inside cutout. But I did like the "i", and how it is shaped like a person.
I had a stab at coming up with my own alternative design.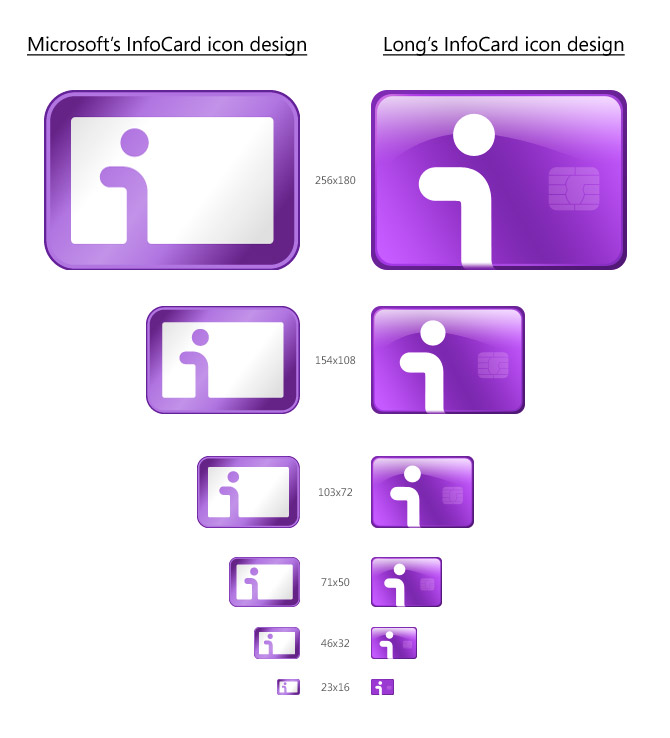 By no means it's perfect, for example some of the people who I've shown it to have said the colors are not very friendly and the Smart Card chip feature might mislead some people to believe this was a security device (although it can be). I'd love to get everyone's feedback on what's good and not good, as well as the Microsoft design.