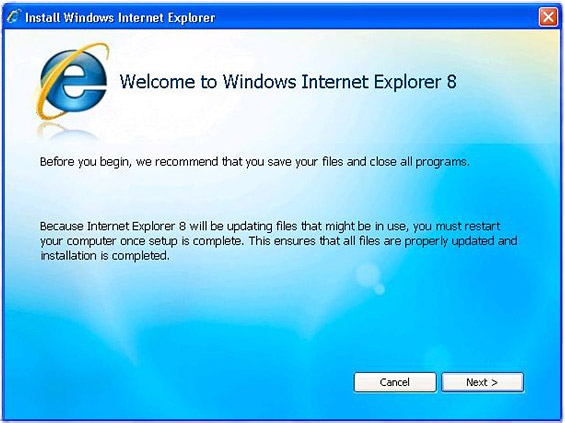 It is so hard to get high-resolution lossless screenshots of unreleased software these days. In the meantime, this extremely compressed JPEG of the Internet Explorer 8 installation window will have to do. This is apparently what beta testers will be getting in the first release, as (super excited) Mithun Dhar kindly shows showed us.
The only difference between this screen and the previous IE7 Beta install experience is in fact just the number. That means either someone was smart enough not to reinvent the wheel, or just lazy. Meanwhile this good new for Windows XP users because it looks like Internet Explorer 8 will still be supported.
Unless that's one convincing retrospective Windows Vista visual style.