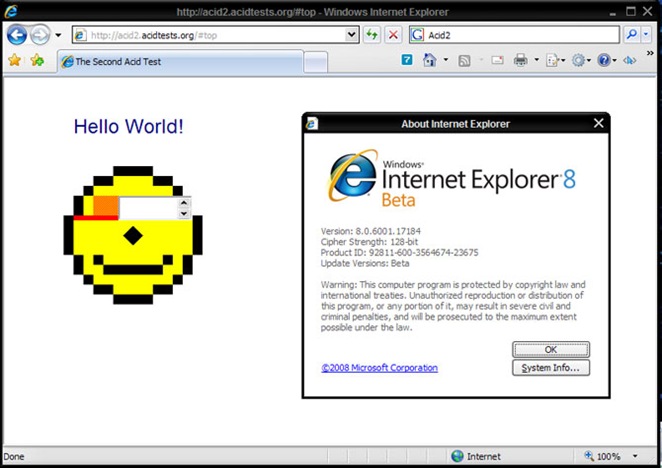 At the time of writing, the ACID2 test has completely collapsed under the weight of IE8 beta users. Couldn't confirm this but I don't see why it would be faked. Guess something happened between then and now.
Special thanks to Jay C. for sending this in.
Update: Tony Chor from the IE team has explained that it's caused by cross-domain links which are not supported by IE8 Beta 1 for the moment. If you visit the original Acid2 test on IE8 Beta 1, it works fine.