Ever since Samsung had announced their new 120GB 1.8-inch hard drive in April 2007, Zune fansites has been buzzing with anticipation of a new Zune fitted with the higher capacity drives. Now the wait is nearly over as the FCC publishes a test report (and I assume approves) of the new 120GB Zunes.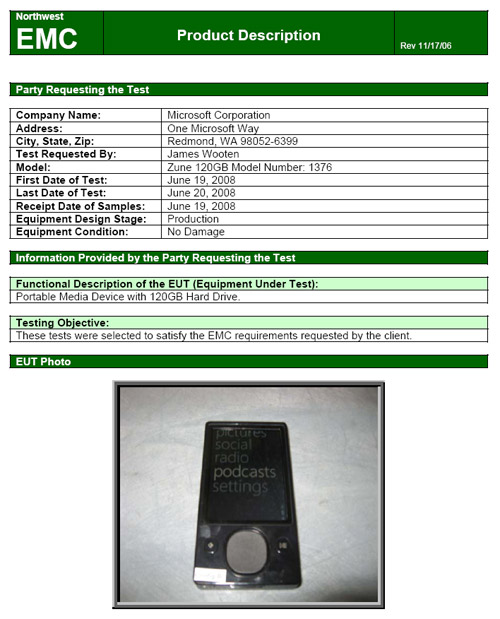 The 120GB Zune pictured above looks identical to the 80GB Zune and that's expected since the hard drive is of identical size too. The firmware used is nothing special too – version 2.5 (1614).
Even though I'm nowhere close to filling my 80GB Zune and can't imagine ever filling it up, there's a lot of audiophiles out there and this new capacity Zune fills a small gap in the marketplace left by Apple with their 80GB and 160GB iPod Classic with a cost difference of $100. Since the current 80GB Zune retails for the same as the 80GB iPod Classic ($249), it's probably fair to guess the new 120GB Zune will retail for $299.
Oh and in case you were wondering about the radiation emissions test results, the Zune passed with flying colors so it won't fry your body parts. Good to know.