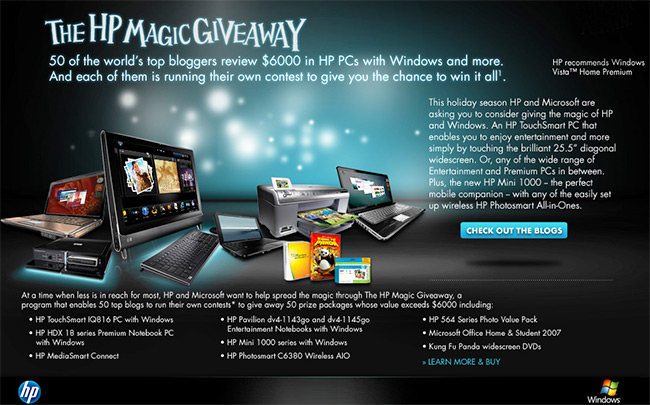 How would you like to see six grands worth of state-of-the-art desktop computer, notebooks (not one but two), netbook, digital media receiver, multifunction printer, softwares and movie under your Christmas tree? Even if you don't celebrate Christmas, I think this is as good a reason as any to accept presents. And did I mention you have fifty chances of winning?
So what does $6000 get you?
The competition starts soon and more details on how you can enter at this site will follow, but I just want to say for today I have the utmost respect for HP and Microsoft, who under less than ideal economic situations is going to make this holiday season a memorable one for at least 50 people, their friends and family.
Times like this I wish I could enter my own competition, but fortunately for everyone else you're all eligible.