For what it's worth, Windows Mobile 6.5 is shaping up to be quite a modern-looking mobile operating system, even if its new looks are only skin deep.
In one of the latest builds to have leaked (among the many that has), build 21202 for those of you playing at home, are the much talked about bundled designer themes, including but not limited to the pink and white Gingham by Isaac Misrahi. It is now revealed some of the other designers are Ron Arad, Vera Wang, Rock and Republic and Diane von Fürstenberg. Simply said, they look great.
Without a further ado, the themes. Screenshots courtesy of Patrick from OSNN.net.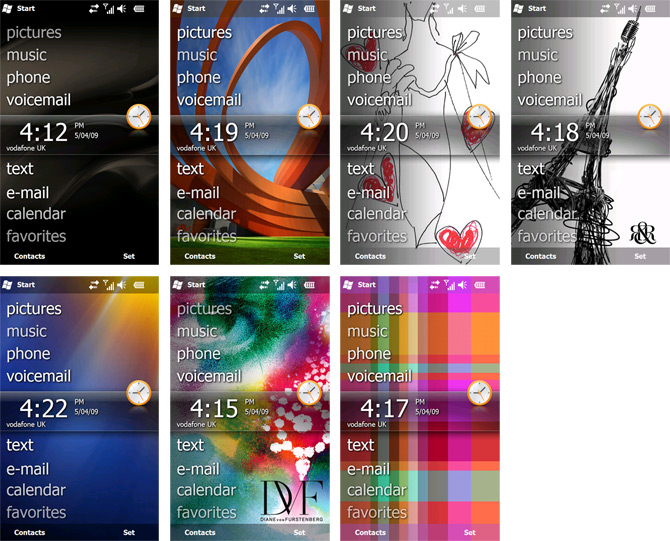 From top left to bottom right: Default; Ron Arad (Orange); Vera Wang (Red); Rock and Republic (Black);
Classic (Blue); DVF (Green); Isaac Misrahi (Purple)
Whilst the wallpaper is essentially the most visible element of the theme, a good wallpaper can be all the difference between a great looking interface and a stunning interface, especially if the UI exposes it as much as it does here with all of its alpha-blending goodness. And I'm sure Microsoft is not going to go easy on the number or variety of themes available in the final release. My current favorite is the default one.