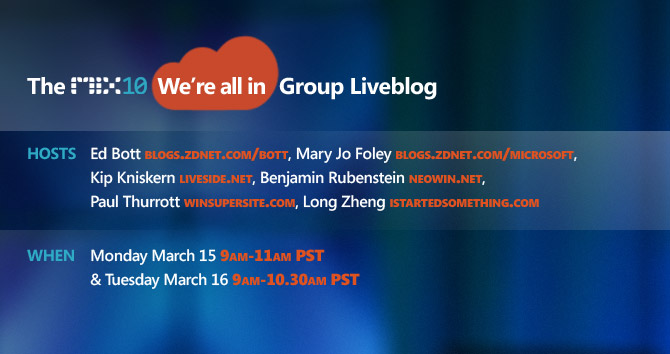 Once in a while, what happens in Vegas gets liveblogged to the rest of the world. To bring you the thrill and spills of Microsoft's MIX10 conference next week join Ed Bott, Mary Jo Foley, Kip Kniskern, Benjamin Rubenstein, Paul Thurrott and myself as we're all in to group liveblog both keynotes where they're expected to blow the lids off Windows Phone 7 Series and Internet Explorer 9.
Check back on Monday, March 15 9am PST and Tuesday, March 16 9am PST for the first and second keynote respectively to find the liveblog embed. For the organized among us, import this handy iCal file.
Audience participation will be enabled by default so feel free to ask questions and provide your thoughts on the announcements live.