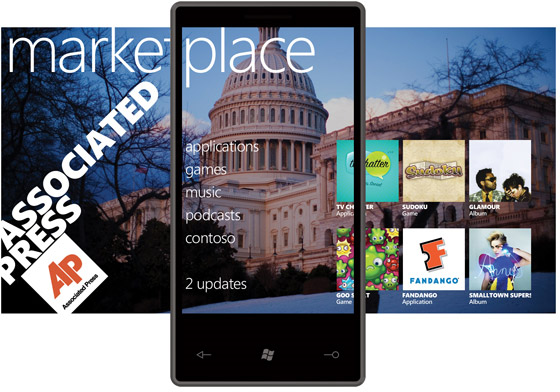 As news came out of Microsoft MIX10 that application deployment on Windows Phone 7 Series will be limited to only the Marketplace, question marks started lighting up on what side-effects this might have on third-party application developments on the platform. I took the chance to clear up some of those concerns in a meeting with a Microsoft representative today.
An obvious point of concern that stems from this announcement is the fact that Microsoft will inherit more "control" over what applications can be deployed to end-users and it doesn't take a rocket scientist to draw a comparison to the Apple App Store who also inherit a similar "power".
To avoid falling into the same trap Apple is now continuously drawing criticism for "banning" applications, Microsoft insists its Marketplace is already and will be more "objective". Like today, Microsoft will be publish criteria for WP7S developers that they claim will not only guide developers on what's "allowed" but also allow them to test themselves if they will pass the certification process.
Furthermore Microsoft states if applications "meet the criteria" they won't deny any applications on subjective grounds. For example, even though WP7S has a strong emphasis on good application design and Microsoft will publish style guides for developers, the Marketplace certification process will not have any power to stop applications that don't meet the guideline or, frankly, look ugly. "Beauty is in the eye of the beholder" as they put it.
Finally, developers who are looking to beta test their applications to a wider audience than themselves and enterprises can look forward to changes to the Marketplace "later this spring" that will allow private distributions of applications to support both beta and enterprise scenarios. The Microsoft representative hinted at a method to "unlock" Windows Phone 7 Series devices, although not easily, but presumed will allow loading applications using a USB cable.