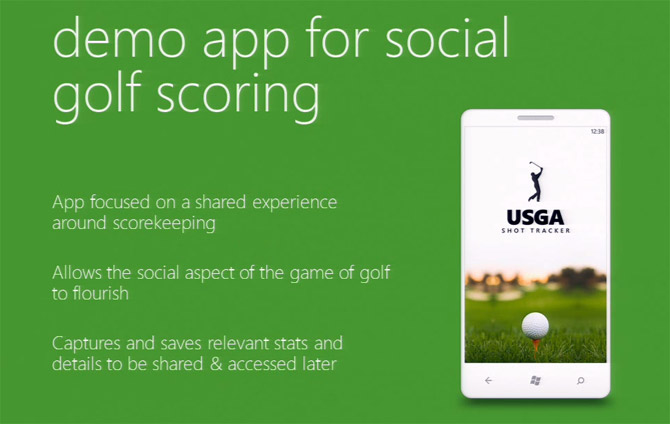 With the developer momentum building behind Windows Phone 7, there's a lot of work-in-progress applications flying around. Although many of them show a lot of potential, it's easy to get distracted by the rough edges that is not representatives of the final polished experiences.
For those reasons now, this "USGA Shot Tracker" social golf scoring demo app built internally at Microsoft makes a great example of third-party WP7 applications we should expect (if not demand) from developers.
These screencaps comes from one of the dozen Windows Phone Design Day recordings posted today by Jaime Rodriguez which are an awesome resource for any WP7 developers, designers or enthusiasts. (The discoloration is due to the video compression)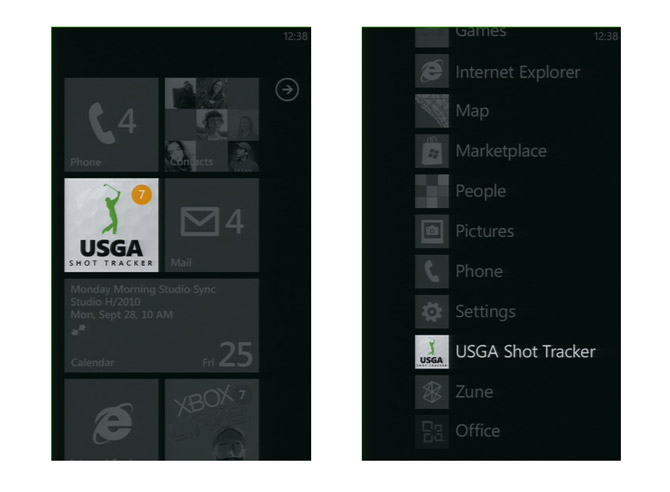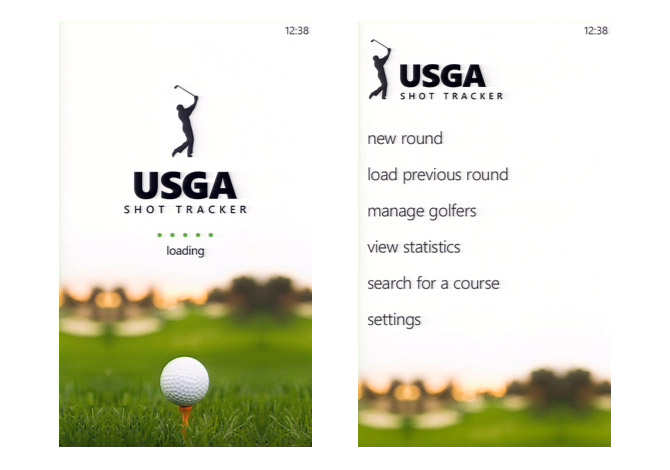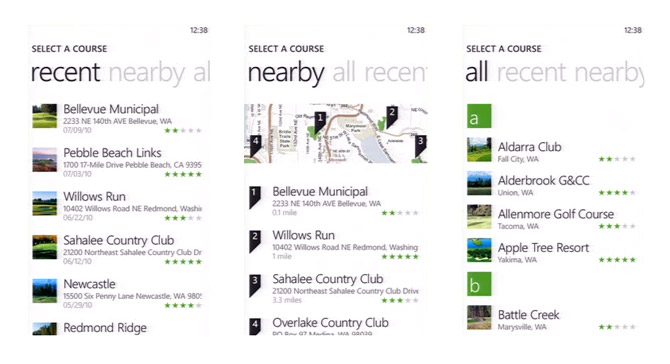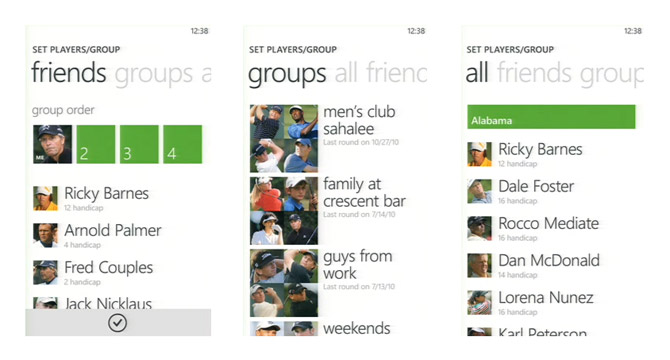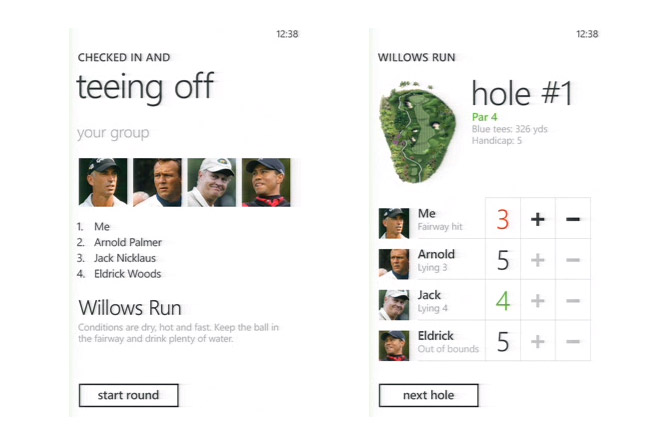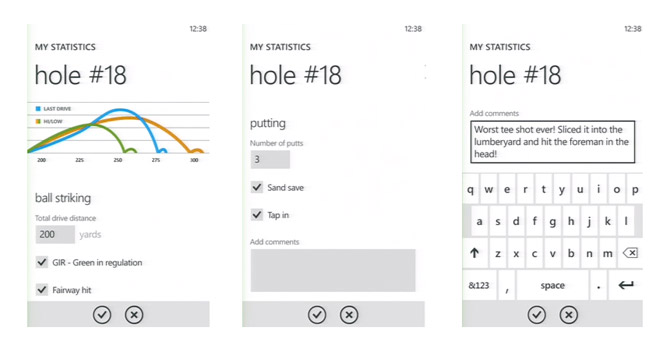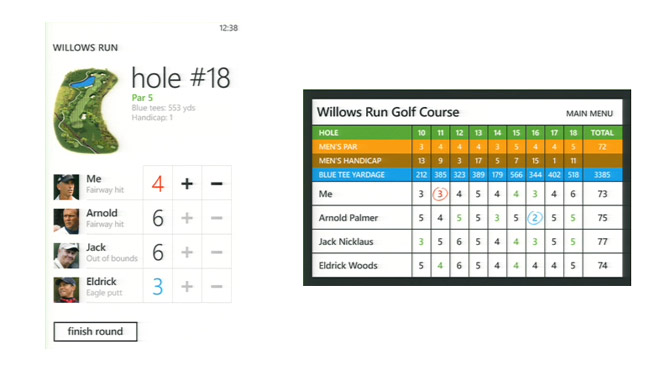 There's also a video recording of the app here. Doesn't this make you want to play golf?