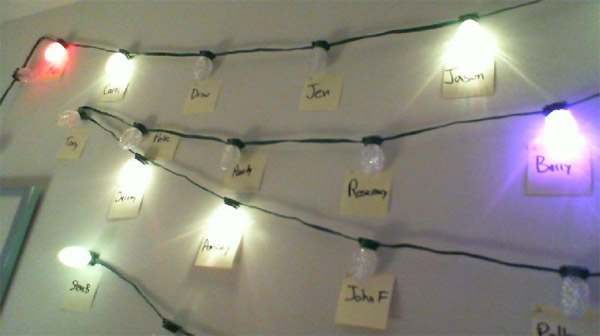 Some people hang colorful Christmas lights outside their house and others hang flashing ones on the Christmas tree, but you probably haven't seen Christmas lights as cool as these on an office wall. Then again, very few Christmas lights are powered by the .NET Micro Framework.
According to Andrej Kyselica's forum post, who happens to be a Microsoft employee, he wrote a driver for the FEZ .NET Micro Framework embedded controller to individually-control a set of hackable GE-35 LED Christmas lights. Yes, homebrew has made its way into holiday decorations.
With his new-found powers over a string of lightbulbs, he had the bright idea to use them to display presence information for his instant messenger contacts, on Microsoft Lync (Unified Communications) of course, which according to Andrej has a great SDK.
The end result is decoratively festive yet arguably functional. Check out the set up and an overview of the project in the video below.