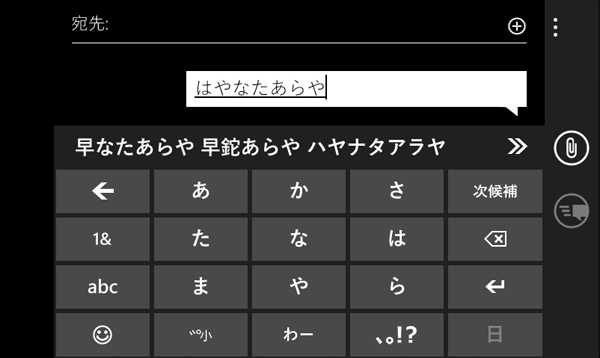 At MIX11, Microsoft announced as part of the forthcoming Windows Phone Mango update, support for several new East Asian languages will be added. It's now revealed just how much the Windows Phone team has gone out of their way to optimize the soft input panel (SIP) experience for the languages.
For example, Japanese, one of the hardest languages to type with a keyboard (real or virtual) will feature a completely customized version of the touch keyboard with a drastically different layout and auto-completion interface. Most notably, the fewer keys have larger hitareas which takes up much more vertical space than the English counterpart. The press-and-hold behavior on the buttons is also visibly different.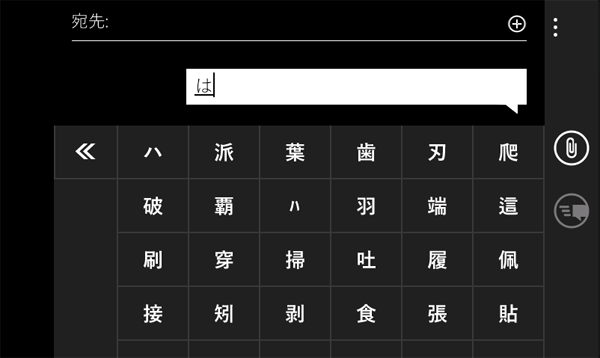 As common with most East-Asian languages, the auto-completion engine will work not only with individual words but also complete sentences. To accommodate the wider variety of choices, tapping an arrow reveals a new screen with just auto-complete choices for easier selection.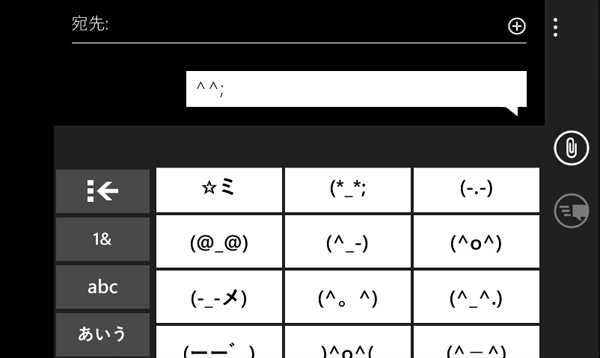 And of course, true to the Japanese culture, it also features a unique and expansive set of Japanese emoticons that features Unicode characters not used in Western emoticons.
If it wasn't obvious before, Microsoft is serious about breaking into the Asian market with Windows Phone 7 Mango. Although Microsoft's geographic-restricted services is still a nightmare outside of the United States, it's nice to see at least some internationalization plans coming to fruition.