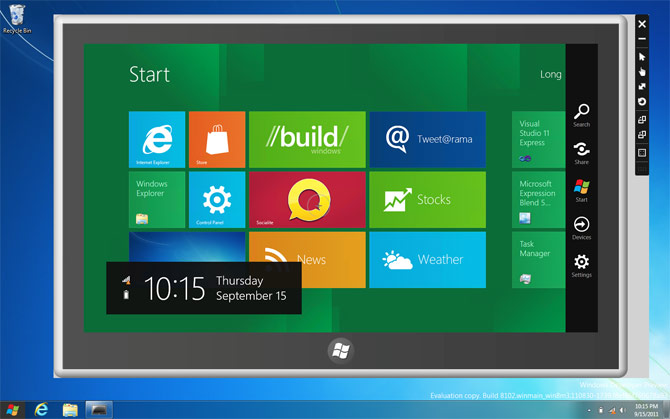 For those of us without a touch slate or Tablet PC, it's now at least possible to try some of the touch features of Windows 8 by just using a mouse.
Bundled with the Windows 8 Developer Preview, the Windows Simulator might look similar but is much more advanced than the Windows Phone Emulator. It can be launched through Visual Studio or directly with "\Program Files (x86)\Common Files\Microsoft Shared\Windows Simulator\Microsoft.Windows.Simulator.exe".
Although the content is just a loopback remote desktop session (I wonder if you can do simulator inception), the application allows the simulation of several touch features including single touch, zoom gestures and the rotation gesture. It also simulates rotation and different screen sizes and resolutions for high DPI application testing.
Obviously it's nothing like the real thing, but at least something is better than nothing.