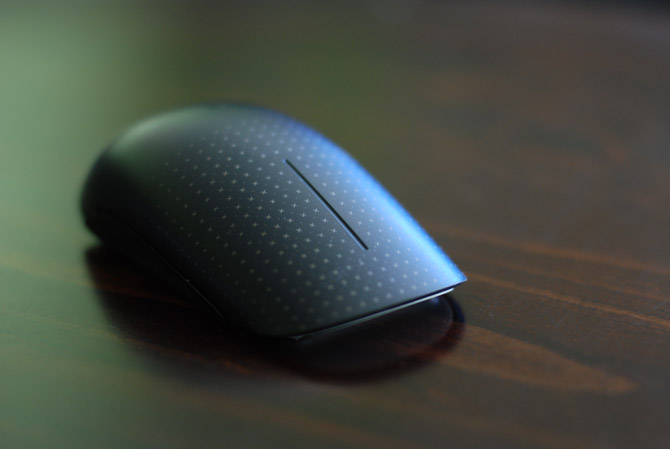 A multi-touch-enabled mouse has been long in the works at Microsoft Research with demonstrations of many experimental designs and gestures, so naturally there was a lot of excitement when Microsoft Hardware finally announced the Microsoft Touch Mouse earlier this year.
Now in September, eight months later, it's finally available in stores and I've been using it for the past week to see if multi-touch is worth all the fuss on Windows 7.
It goes without saying the Touch Mouse looks slick and elegant with a distinctive Microsoft Hardware styling. From the packaging to the touch surface itself, there's a sophisticated level of attention to detail that one can easily appreciate.
For example, the little crosses on the top surface of the mice not only visually indicates to what extent the surface is touch-sensitive, but it's also microscopically embossed to provide a subtle amount of tactile feedback whilst keeping the surface smooth enough to glide.
Apple's Magic Mouse, released almost 2 years ago, is the obvious comparison for the Microsoft Touch Mouse. Although the two mice shares many similar gesture-enabled functionality such as the ability to manage application windows, a subtle but important difference is that multi-touch gestures are natively supported in Mac OS X, whereas for the Touch Mouse they're provided by the driver's companion Windows 7 software.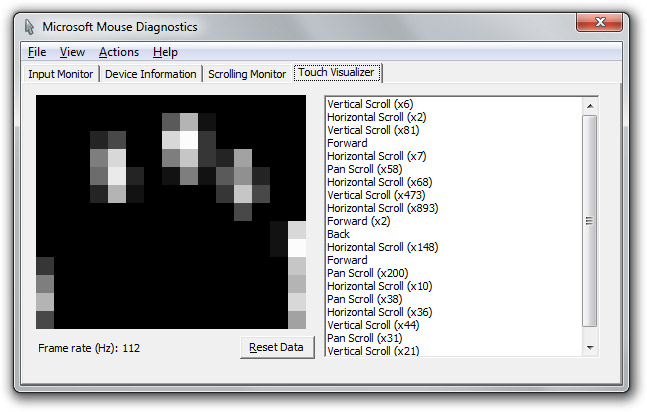 The simple gesture of scrolling is actually one of the Touch Mouse' strong points since without mechanical wheels, it supports scrolling at different speeds which is extremely useful for browsing websites and working in Photoshop. Having said that, because of the indirect connection between the mouse and the application, some applications scroll differently to others leading to an inconsistent experience.
Speaking of gestures, I have also grown extremely fond of the "back" and "forward" gestures that can be easily activated by flicking the thumb left or right at the edge of the mouse. In comparison it's much more natural to access than the two finger swipe on the Magic Mouse to navigate between web pages.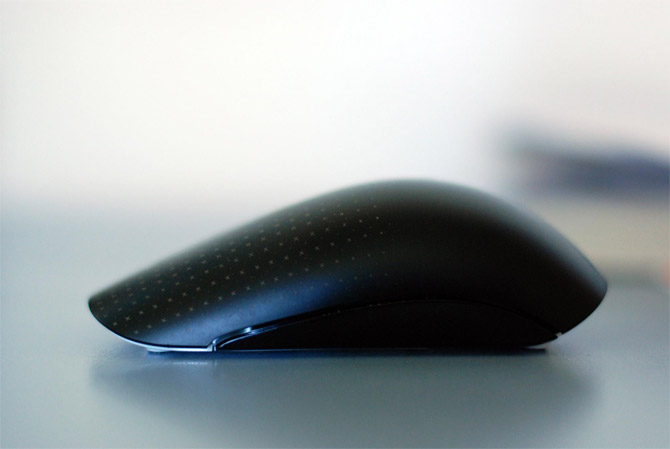 As a pointing and left-clicking device, the Touch Mouse is very capable mice. The BlueTrack sensor works accurately on a wide range of surfaces and left-click is satisfactorily tactile. I purposely mentioned left-click because right-clicking is actually not as simple as one would hope for a Windows-optimized mice where right-clicking is quite prevalent.
The cause of the issue is the lack of two distinct click sensors. By design, if you have one or more fingers resting on the left side of the touch surface, the Touch Mouse automatically defaults to a left-click action, even if you applied pressure with your right finger. Needless to say this is quite frustrating for click-intensive applications such as games. This behavior also prevents mouse-chording where both left and right click need to be simultaneously activated.
In conclusion, the Microsoft Touch Mouse is a notable first attempt by Microsoft Hardware for productizing a multi-touch mice mouse for Windows. Barring a significant but fixable hardware design issue, the Touch Mouse is worth trying out for the casual user. For everyone else, it's a no secret Microsoft products truly shine at the second or third revision. "If at first you don't succeed, try, try and try again."