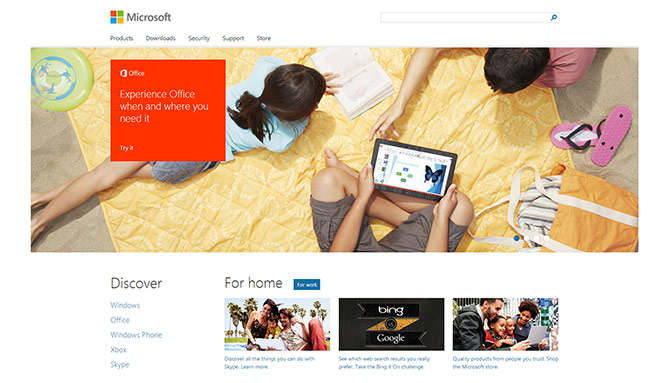 Nishant Kothary, a web strategist at Microsoft, goes behind the scenes of the new Microsoft.com from the first conversation with his wife, the project manager.
Although he doesn't go through the technical aspects of the website, he dives deep into the psychological reasoning and how the design team overcame falling into the trap of relying too heavily on telemetry and usability studies. Instead, they had the freedom to "design from the gut".
"In rethinking the user experience, we didn't want to simply offer up X number of programmable slots. We got together as a team to discuss how to best create an experience to tell our product stories, meet the needs of our customers, and how we wanted to have a beautiful experience across any device. We drew learnings from analytics and previous A/B testing, but at the end of the day it was strategy by gut, tweaking by data." said Benson to me when we met in the RedWest campus of Microsoft a few days ago in reference to the impressive hero graphic that spans the top of the page. It's easy to understate the significance of his statement in the absence of context. But consider that the new hero graphic is a huge departure from the information architecture of the last few versions of the site. The image below speaks a thousand words that amount to: go with your gut.