A great post by Brand New (a great blog too) this morning uncovers much more detail about the rebranding efforts Microsoft undertook for the recent launch of Windows 8 and Windows Phone, two products using the new window "Windows" logo unveiled earlier this year.
To build a brand around the new Windows logo, Microsoft contracted world-leading brand consultants Wolff Olins, who has done branding work for the likes of AOL, GE, USA Today, Belkin and the controversially infamous London 2012 Olympic Games.
For Windows, Wolff Olins focused on brand flexibility – something that can work with both Windows and Windows Phone, as well as all the regions that Microsoft markets to.
With Windows, Microsoft has successfully brought together engineering and marketing, fully integrating both product and brand. Not unlike the Windows product itself, we've built an identifiable, yet flexible, brand platform that can be used by all parts of the business. One that can easily be adopted and adapted worldwide. One that can be built upon, and get better over time. And one that lays a solid foundation for what's next from Windows and from Microsoft.
The agency worked with a number of partners including Color And The Kids who did the packaging illustrations – which looks even cooler on their own (outside of the packaging), packaging structural design by IDEO, and brand imagery shot by lifestyle photographer Todd Selby.
To illustrate the scope of a monumental effort to build a "brand operating system", even the brand photos and videos like the ones below took weeks to shoot.
We travelled for weeks at a time creating an enormous photo and video library that is continuously being updated, and that allows the brand to better relate and be relevant anywhere it's operating. … in Los Angeles, Paris, Berlin, Sao Paulo, Beijing, Barcelona, Dubai, Mumbai, Kuala Lumpur, and Tokyo so far.
The portfolio page of Wolff Olins also provides a sneak peek at some of the possible minimalistic print and signage advertising material for Windows 8 which I've yet to see in person yet.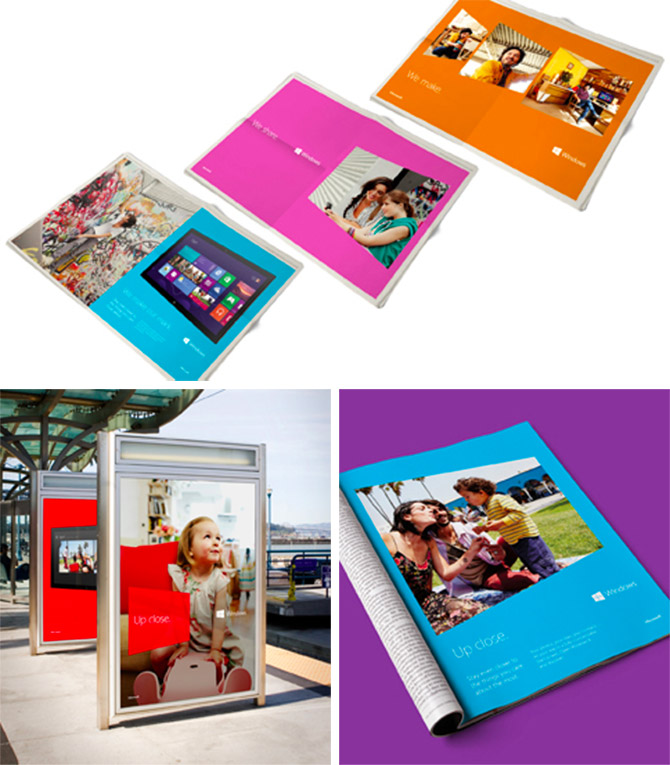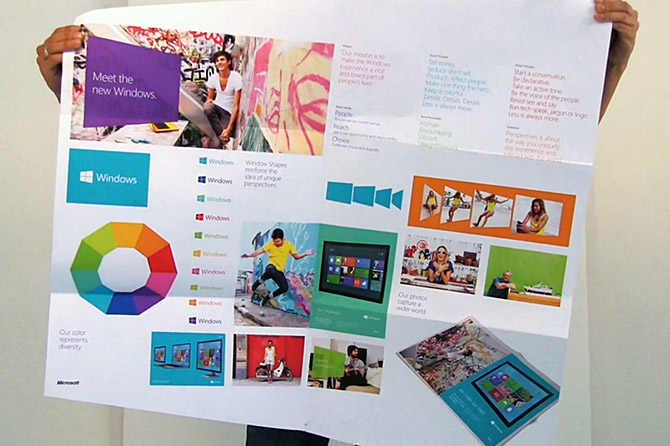 And how about some funky Windows 8 merchandise?