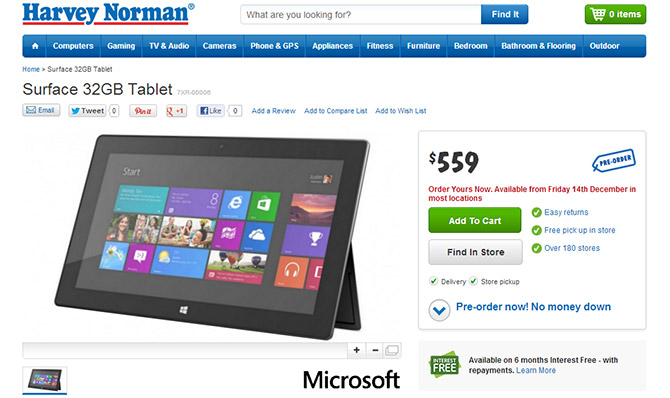 Yesterday, Microsoft announced that the Surface would finally make its third-party retail availability in two countries. The first and most obviously is the United States, no explanation required. The second however was not typical of Microsoft, Australia. As a continent country which has consistently missed out on Microsoft products and services, this is a sign.
I have heard many stories of just what the internationalization (or there lack-of) strategy used to be at Microsoft from several ex-employees. As interesting and horrifying as those are, it's water under the bridge compared to the current reality – Windows 8, Windows Phone 8 and the Surface have done exceptionally well in Australia.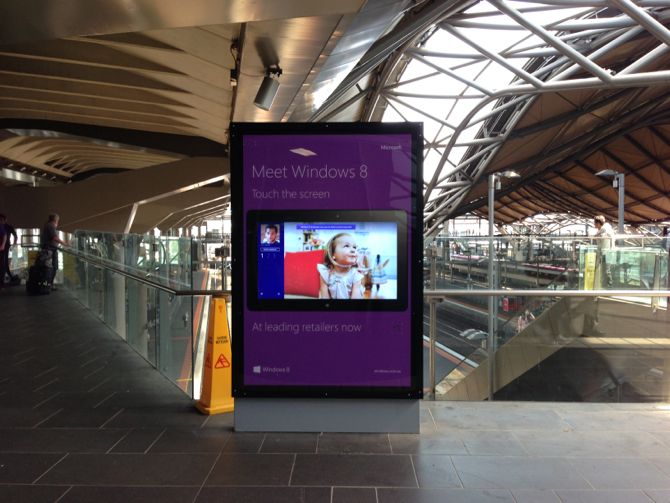 The first piece of the puzzle – advertising, has been incredibly strong. I've seen Windows 8 and Windows 8 PC ads on digital billboards, posters, every electronic retailer's brochures. I've seen Windows Phone 8 advertising on full-page newspapers prints, on TV and featured front-and-centre for many carriers.
Last but not least, I've seen Surface ads all over Melbourne. It was on a bus I took yesterday, at two train stations which I ride past every morning, at several busy road intersections and airports. In fact I haven't even seen nearly as many iPad or iPhone ads.
Of course I'm not the only one to see these ads. I'm consistently surprised by how many of my friends who previously and otherwise would never bring up Microsoft products have bought Windows Phone 8 phones and Surfaces. I'm no longer the only one with Microsoft devices in these social circles.
Beginning Friday, two of Australia's biggest electronics retailers Harvey Norman and JB Hi Fi will begin displaying and selling the Surface RT in stores.
I've been trying to confirm whether these will be the fancy iPad-esque displays with its own stand to separate it from the other PCs en masse, but I haven't heard back yet. However I have been able to confirm retailers will be stocking the full set of accessories in their stores too.
Currently both retailers are selling Surface RTs at recommended retail price (RRP) – the same as Microsoft, but I wouldn't be surprised if they do discounts closer to or after the Christmas rush.
Even though there are still areas where Australian suport is lacking, notably region-locked features in Windows Phone 8 including no full-resolution photo backups to SkyDrive (WTF this one) and content on Xbox, but having a product in people's hands is better than nothing at all.