Disclosure: I attended the 2013 F1 Melbourne Grand Prix as a corporate guest of Microsoft Australia and Lotus F1 Team. It was awesome so my views may be biased.
A few days ago I learned that Microsoft Dynamics was a sponsor of the Lotus F1 team and I was invited to a "roundtable" to learn more about their sponsorship. Turns out roundtables are much more interesting when it's held in the pit stop of a live Grand Prix, while they were warming up the car.
Definitely the loudest presentation and lunch I've been to.
Microsoft first signed their business and branding sponsorship with Lotus F1 last year. After a successful racing season with 1 victory, 11 podium finishes and 3 fastest laps, the two just announced they have doubled their contract from two to four years until 2016.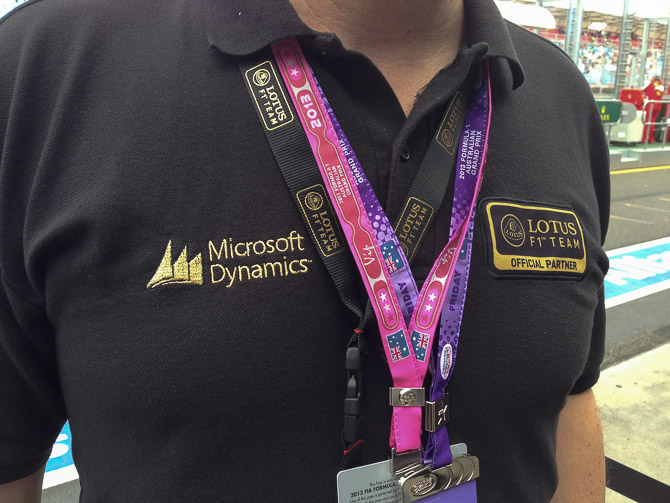 Prior to today, my understanding of F1 was similar to my understanding of Microsoft Dynamics, minimal. So how does Microsoft actually help a F1 team win? No, it's not Windows Embedded Automotive. Having said that, the computer systems that monitor the car's 100 performance sensors that collect 32GB of data per race weekend do run on Windows.
As part of this sponsorship, Microsoft is providing Lotus licenses, training and implementation of it's Dynamics enterprise resource planning platform so the global and diverse team of 550 staff can run like a well-oiled machine.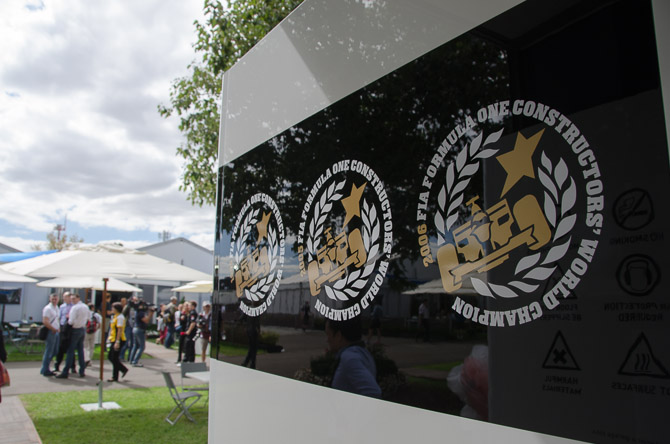 Currently in stage two of the three-phase plan, the finance, human resources, inventory and travel tasks have already been migrated within a year since the contract was signed.
Since a support team of 90 (engineers, technicians, drivers and even Italian chefs) travel with the car to each of the dozen worldwide events along with hundred tons of equipment, the single Dynamics solution has already replaced 11 different in-house apps which wasted a lot of time and effort.
By May of this year, they would have moved the design, production and manufacturing of the car's 30,000+ individual parts onto the Dynamics platform too. After that, sales, marketing, legal and even some racing tasks will also be migrated.
For Microsoft, by helping Lotus implement and build on top of the Dynamics platform, it's able to generate a great case study and test new modules on a real but most importantly fast-paced customer (unlike most large enterprise and governments).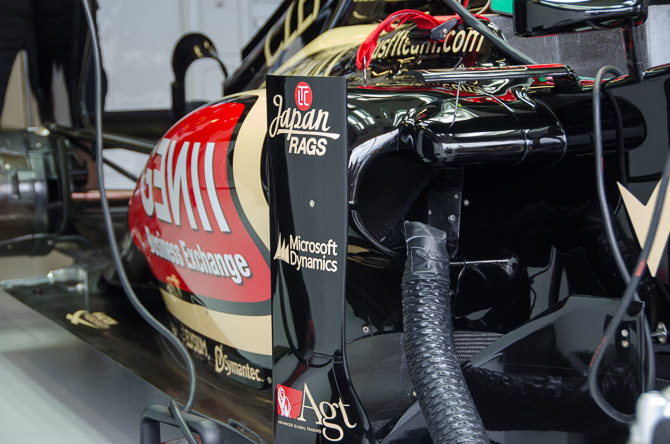 Of course there's the gold sticker on the side of the car. With over 2 billion annual viewers, F1 sponsorships remains extremely lucrative.
Last but not least, I was also surprised to learn that Microsoft actually assisted Lotus with the design of it's encryption algorithm over radio that allows the team to securely monitor the F1 race car from the pit. Inter-team competition is so fierce that the sensitivity of this data is critical.
Even though enterprise software bore me to bits, the thrill of the F1 makes this partnership somewhat interesting. Lotus think it's getting a competitive advantage with Dynamics and Microsoft gets a great customer to show for it so it's a win-win.
I wish the Lotus F1 team the best of luck for the 2013 season.
Update 16/03: Congratulations to the Lotus F1 team for a first place victory at the Australian Grand Prix. Maybe, just maybe, Microsoft Dynamics helped them win.