I was browsing Apple's new website today when something grabbed my attention. One of the screenshots on an iOS 8 page had an Australian address. "Oh that's cute" I thought. As a designer, I understand the pain and effort localisation requires and I always appreciate the extra attention to detail, especially when it comes to localising bitmap images.
I quickly started to wonder just how much localisation does Apple actually do for the Australian website (which caters to just only 0.33% of the world's total population). So I docked the AU and US sites side by side and started to browse.
I was pleasantly surprised.
If you ignore all the plain-text localisations, as you'll see from the side-by-side examples below, I have never seen this depth of localisation for bitmap images before.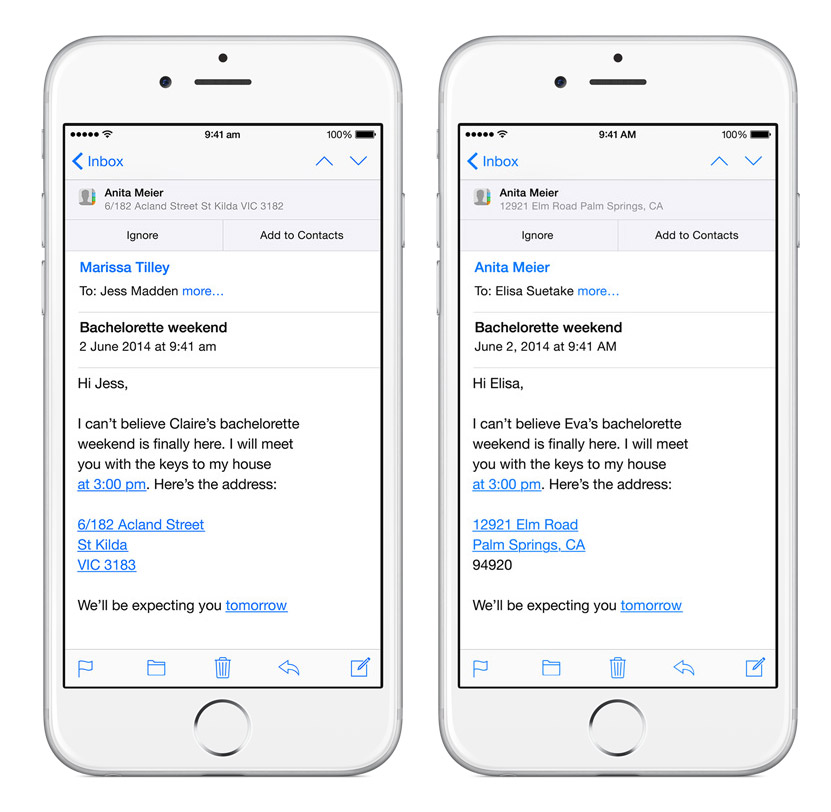 (Left: Australia, Right: US) Common in all of these screenshots, the time has lowercase periods and the date is in the D/M/Y format. More notably, the address is changed from "12921 Elm Road, Palm Springs, CA 94920" to "6/182 Acland Street, St Kilda, VIC 3183" (which is actually a real address in Melbourne). Many of the names below are also changed, although I have no evidence to suggest "Marissa", "Jess" or "Claire" are more Australian.
(Top: Australia, Bottom: US) Australian slang shortens "university" as "uni". We also use the "enrolment" spelling. The iPad in the background also mentions "Byron" instead of "Vegas", in "km" instead of "miles", and "petrol" instead of "gas". The words "tanned" and "tan" are also changed.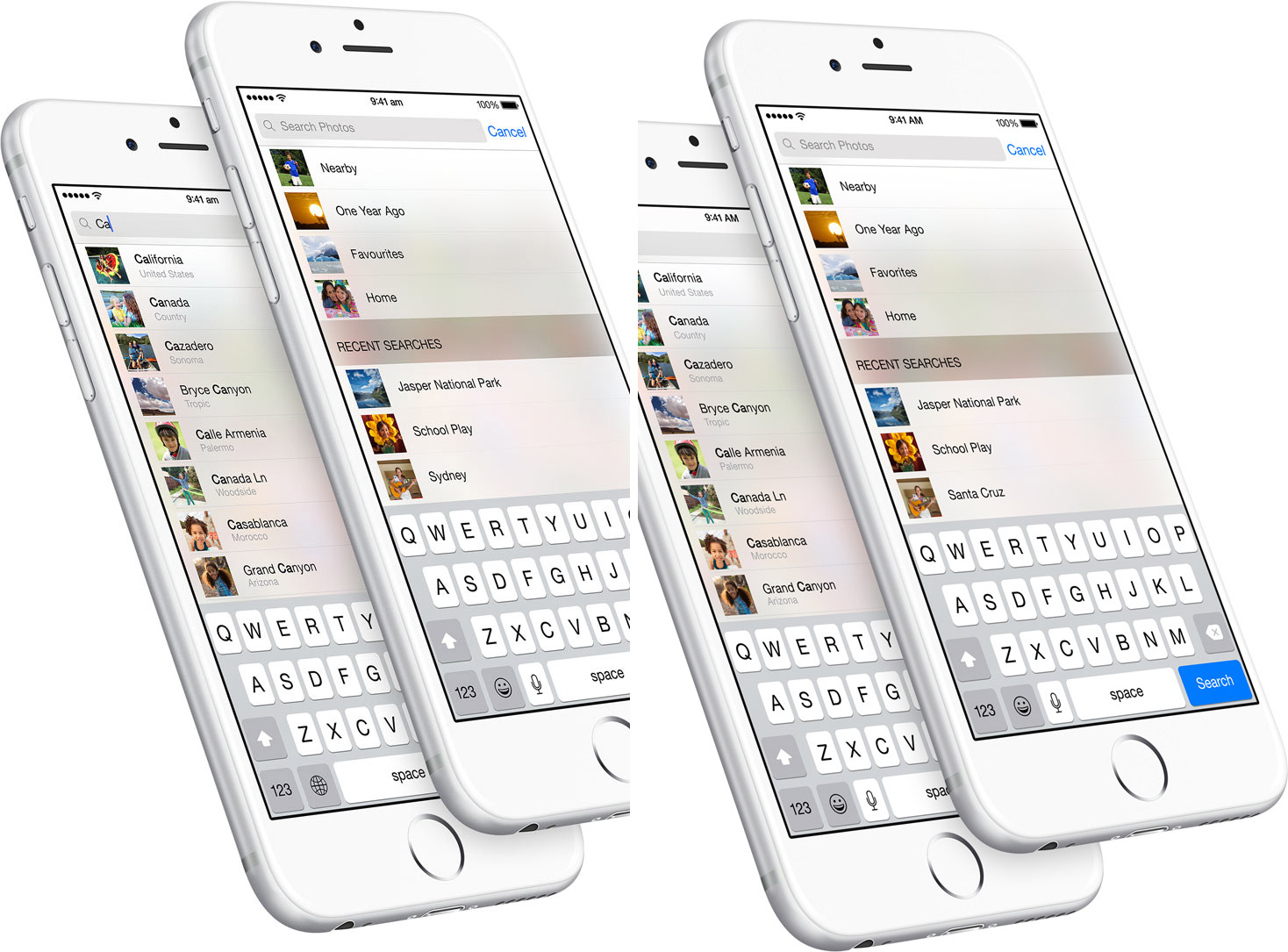 (Left: Australia, Right: US) The location "Sydney" is used instead of "Santa Cruz". "Favourites" instead of "favorite".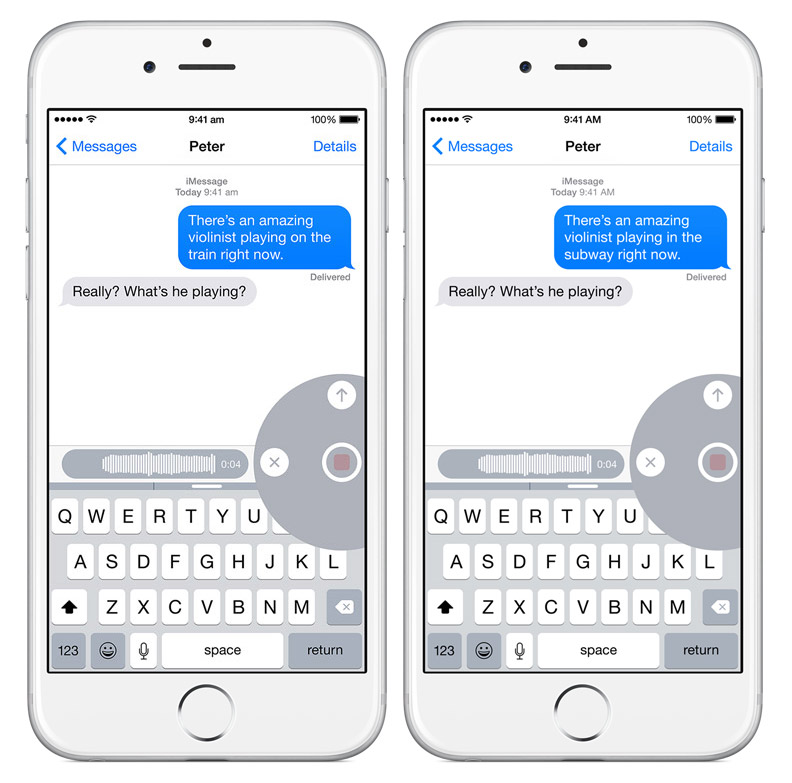 (Left: Australia, Right: US) Subways aren't that common in Australia so it is changed to "train".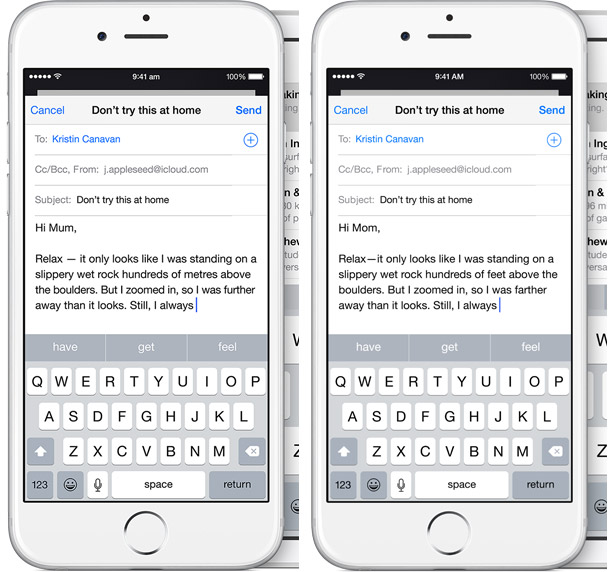 (Left: Australia, Right: US) "Mum" instead of "Mom". Metric unit "metres" instead of "feet".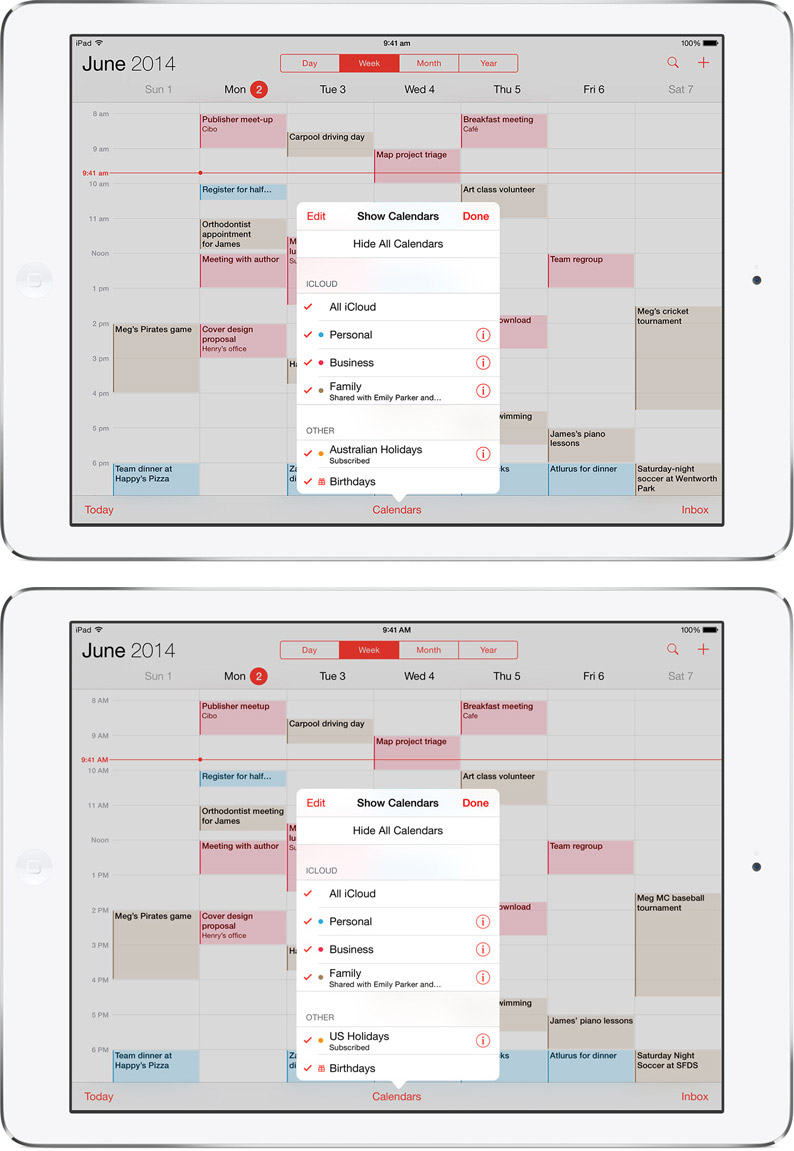 (Top: Australia, Bottom: US) "Appointment" instead of "meeting". "Cricket", an Australian favourite instead of "baseball". "Wentworth Park" is also a real Australian sporting complex instead of "SFDS". Naturally the calendar has "Australian Holidays" instead of "US Holidays".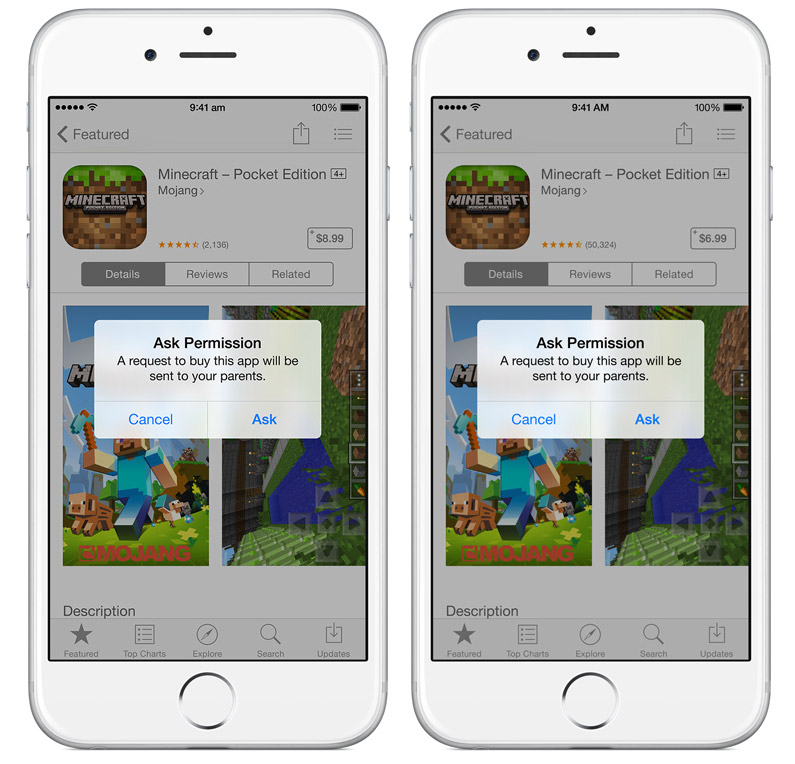 (Left: Australia, Right: US) Even though the words are the same here, the number of app reviews and app price is appropriately adjusted for the Australian App Store.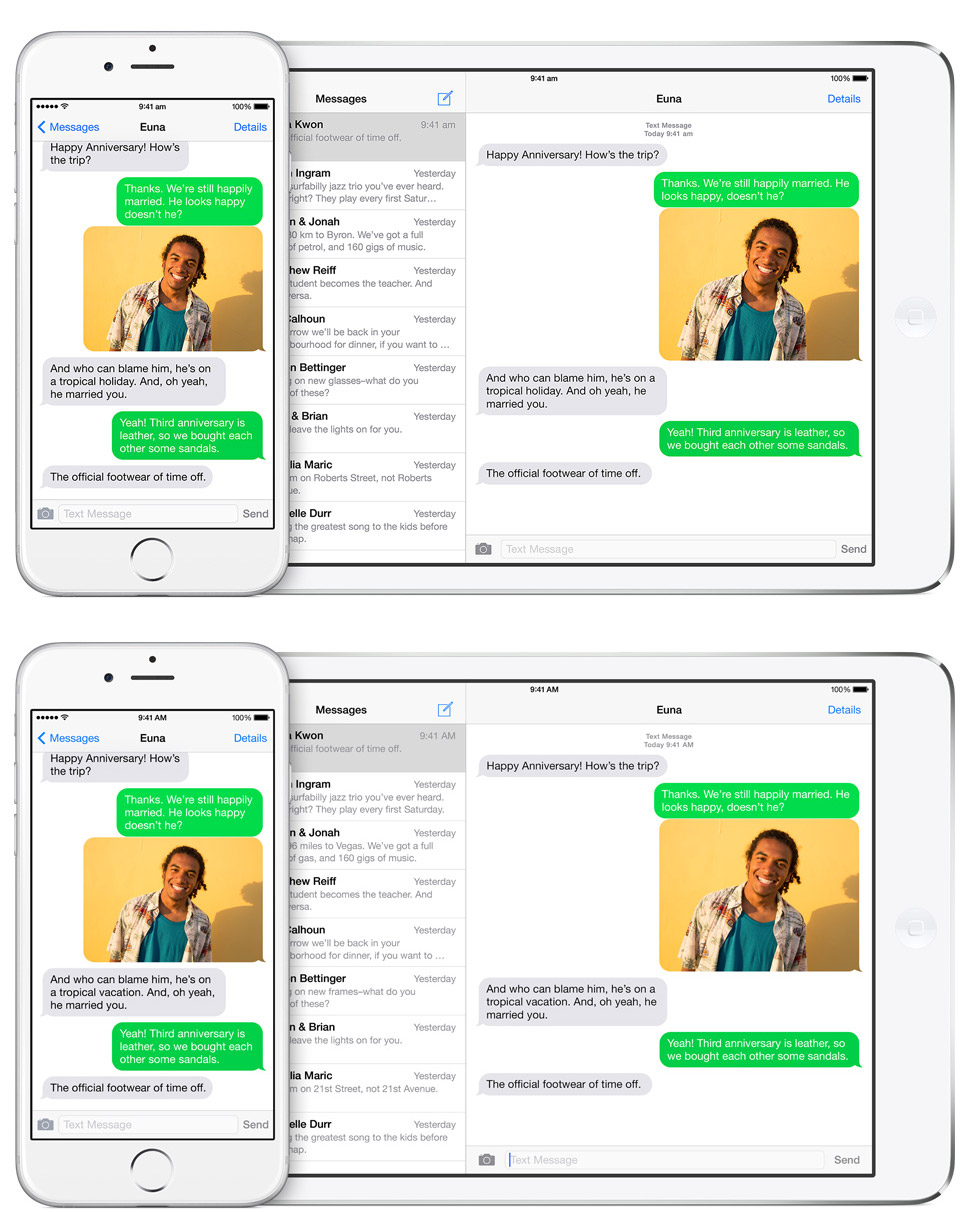 (Top: Australia, Bottom: US) "Holiday" instead of "vacation". "Glasses" instead of "frames". We also don't have number-based street names so "Roberts Street" instead of "21st Avenue".
Surprisingly however, the United Kingdom Apple website which serves the second largest native-English market (0.88% of the world's population) does not seems to get any special regionalisation treatment. For example no effort has been put to localise the Palm Springs address from the default US one. (Update 22 Sep: the UK website now seems to have received a localisation update as well).
Perhaps there's some special connection Apple has with Australia which could explain why Apple launched iTunes Radio in Australia only second after the US.
Whoever did this at Apple, I tip my hat to you.
Update (11/4/15): A year later, the tradition lives on with the Apple Watch website.