Ever wanted to see what the Windows Vista Basic theme would look like on a third party (non-Vista) application, like Firefox? Well I've got a screenshot!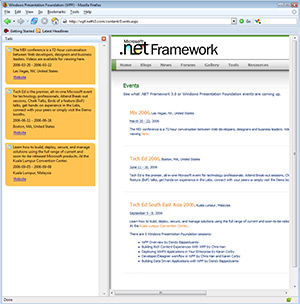 Surprisingly, Firefox looks pretty cool on the Vista Basic theme. The light glossy light blue toolbars fits in well with the blue border that is predominant in this theme. Also because of the icons are in PNG format, they adapt to the new color scheme extremely well.
Found it on Ahish Shetty's blog. What is probably more interesting is that he posted this screenshot on June 24th. And only around July 5th, did Brandon LeBlanc find proof of this new Vista theme.