Lately there has been a lot of outrage in the Firefox community over the public preview of the new Microsoft.com homepage set for public release at the end of 2006/2007. The general consensus has been that Microsoft is only focused on Internet Explorer users and is not supporting any third-party browsers like Firefox or Opera. However, this is definitely not true. Anyone who did a little deeper research would have found the design supports browsers across the board, not just Internet Explorer.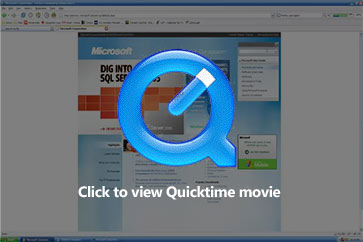 As you can see, through a simple spoof of the user-agent in Firefox, the design actually works. Apart from the popout window bug, which isn't hard to fix, it proves Microsoft is just as dedicated to ensuring the design will work on as many browsers as possible. I've also been told it works in Opera just as well.
Some people even go to the extent to argue Microsoft is forcing users with Firefox or Opera to the current design because they want to promote Internet Explorer's superiority, but everyone is overlooking the obvious reason behind all this. This is clearly a beta, a work in progress. This redesign isn't mass-marketed at the public because not enough development and testing has been achieved. The 'popout window' bug is good example of why Microsoft wouldn't have wanted Firefox users to access the site, because not displaying the site is arguably much better than a displaying a broken site.