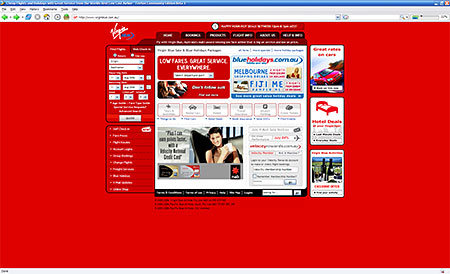 Ahhhhhhhhhhhhhhhhhhhhhh.
Does VirginBlue even want my business? If so, please don't blind me. I really want to find out more about your generous fare prices, but my head feels like its going to explode. I don't know how thousands and thousands of your customers deal with it, but I can't. And there's nothing blue about it.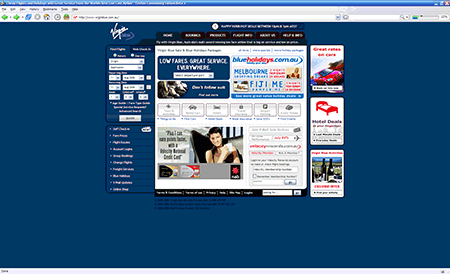 Wouldn't something like this work a whole lot better?