A long long time ago (2003) in a land far far away (USA) people began speculating about the possibilities of "active wallpapers" in Longhorn (Windows Vista). Time has passed and without any further evidence of its existence, the rumours and speculation died off. But there might be hope.
Recently I've acquired a copy of early 2003 XAML code used to generate a fairly preliminary and bland version of the Aurora effect we have witnessed on and off in the past. Note this version of the Aurora is different to the one we witness today in the Vista installation and login screens. But this not only proves that you could generate a purely vector and animated version of Aurora using XAML, but you can run it at an acceptable level of performance.
I gave it a test run in Windows XP, but I suspect the performance in Vista (if this feature ever which could well ship with RTM) will be vastly improved. The performance of the Aurora in this video does not accurately represent the actual performance in XP due to the screen recording software.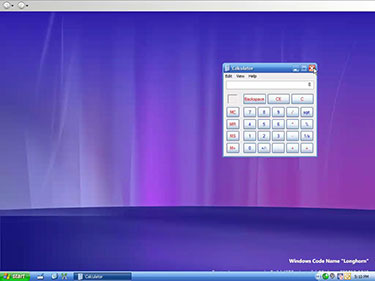 Click image to view video (H.264, 1:14min)
Update: A little birdie told me a nice surprise might be shipping with Vista. Yay. 🙂