I'm really really really sorry Jesper, but when every 5th topic at the Neowin forums is a rant about Vista's User Account Control (UAC), I must spread the word.
I, and I'm sure many beta testers as well, understand the reasons behind UAC and find it a little but not inefficiently obstructive. However, a group of people out there just can't withstand UAC and might even cut off their arms and legs in protest. So in the prevention of lost limbs when Windows Vista launches, I have produced a quick 28-second video showing how stupidly easy it is to turn off UAC and its associated prompts. Please note, after you've disabled UAC, the shield icons will remain, but Windows Security will not prompt you to elevate your permission.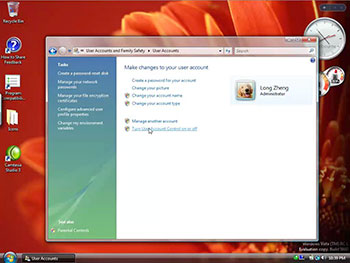 Click image to play video (H.264, 28secs)
For your convenience, if you do not have or like Quicktime installed, you can watch the low-quality YouTube version to get an idea.