Has all the Release-To-Manufacturing news left you urging to install Windows Vista? Studies conducted by the Hanso Foundation show these kinds of urges are normal and you can do all sorts of things to satisfy these urges. But the best way, as recommended by Long Zheng; a mysterious but recognized professional, is to watch this screencast showing you exactly how Vista installs in under 3 minutes.
Note: This video has been edited for your enjoyment (if that is in any way possible). This does not accurately reflect Vista's installation time. If you think otherwise, please seek immediate medical attention.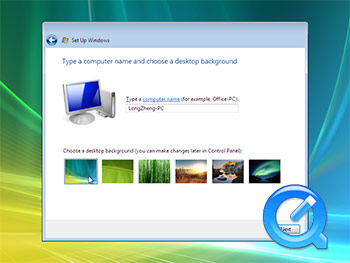 Click image to view video (H.264, 2:53min)
View the alternative Soapbox Flash version if you don't mind blurriness.