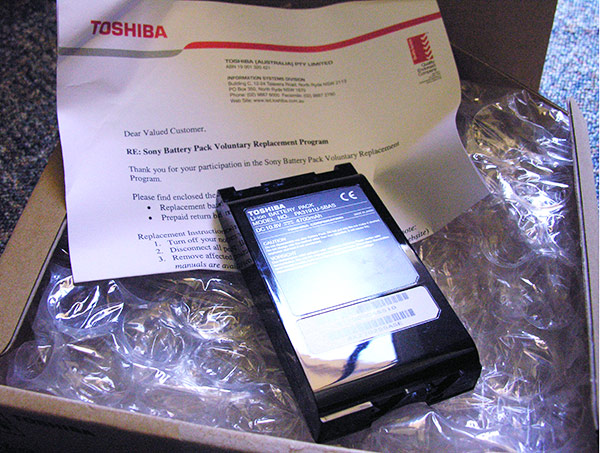 As part of Toshiba's voluntary Sony battery replacement program, most notebook models in the Toshiba range are eligible for a free primary battery pack. Of course, Toshiba recommends you to return your older battery, but why should you when Sony has confirmed Toshiba's batteries are not affected by the recall issue with Dell and Apple laptops?
These batteries are worth US$100 and provides over 3 hours of juice, well worth the price of $0.
Sony seems to be screwing a large part of its core business, with faults occurring in the Playstation 3 as well. The only thing left they're really good at is televisions and television advertisements.