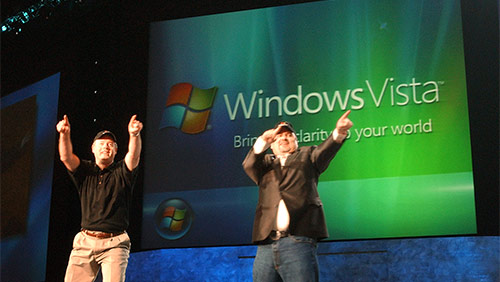 When Microsoft enthusiastically announced the final name for Windows Codename "Longhorn", Windows Vista, back in July 2005, businesses and journalists were quick to jump on the golden opportunity to talk about lawsuits and settlements. All sorts of windows and blinds businesses saw the prospects of disputing Microsoft's trademark claim and suing for compensation.
Days away from the official business launch of Windows Vista, and it might seem like everyone talked tough, but no one acted or dared to act. Although that's not entirely true. A search at the trademark trial and appeal board revealed one company and one company only stood up to Microsoft, Plantronics, Inc. vs Microsoft Corporation.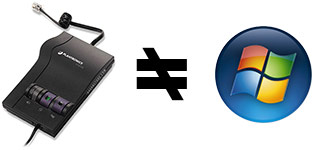 The stupidity of this dispute lies with Plantronic. A Google search revealed the only Plantronic product which carries a Vista wordmark is in fact a telephone headset adapater. Talk about interrelatedness.
The dispute was eventually terminated because the Plantronics, Inc. relentlessly demanded time extensions to "investigate the claim" for over 4 months straight. I guess they never found a legitimate argument to draw the similarities between an operating system and telephone adapater.
What a waste of time.