It's no surprise Texas Hold 'Em will be a Windows Vista game delivered through Ultimate Extras. Paul Thurrott reported about it in April 2006 and even FOX News (they're never wrong) confirmed in August 2006. Nothing else has been revealed ever since. So who's making the game and what might it look like?
In fact only yesterday, I speculated Oberon Games would be developing it. Oberon has a very close business relationship with Microsoft, already distributing their casual games through Microsoft gaming channels. Oberon is also responsible for every inbox game bundled with Windows Vista (excluding InkBall), so they have plenty of experience working on the Vista platform. Last but not least, they already publish a Texas Hold 'Em Poker game, which would allow them to easily port a version to Vista. This however, might not be the case.
As Karl from AeroXP pointed out, another developer called Mobicore shows pretty much indisputable evidence of their developments on the Texas Hold 'Em game for Windows Vista. On their news page for December 31st 2005, they write
Code complete milestone – We have just completed a Texas Hold'em poker game for Microsoft Windows Vista™. Now we are focusing on minor UI tweaks and bug fixes.
Coding on New Years Eve? That's pretty much as dedicated as it can get. It also means they've had nearly over a year's worth of minor UI tweaks and bug fixes, the game better be that good!
So who's Mobicore, and why are they developing it (instead of Oberon Games)?
The Mobicore website only describes themselves as game developers, with an astounding history of publishing only one game, on a handheld platform. The game was called AltEarth, and looks quite primitive as these screeshots from Palmare.cz shows.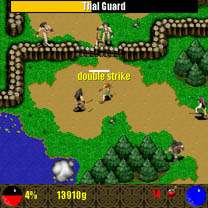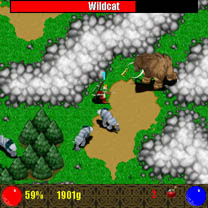 So how does a company with no previous records of developing any games for the Windows desktop platform could own the responsibility for creating a premium game distributed to possibly millions of computer enthusiast users who paid hundreds of dollars extra?
A look at the Mobicore corporate page shows a team of exceptionally talented and experienced directors, managers, game designers and most importantly, ex and current Microsoft employees. The president of Mobicore, Mohsen Agsen, coincidentally is a retiree from 13 years at Microsoft. He was Vice President in 2002 and even ran a small game development studio within Microsoft. Two principal investors of the company are also top-level Microsoft executives, one of which is David Sobeski – General Manager of the Windows division, and the other is David Vaskevitch – current Microsoft Chief Technical Officer.
Close enough ties? You bet. Pulled some strings? Probably.
Hopefully, Texas Hold 'Em by Mobicore won't disappoint.