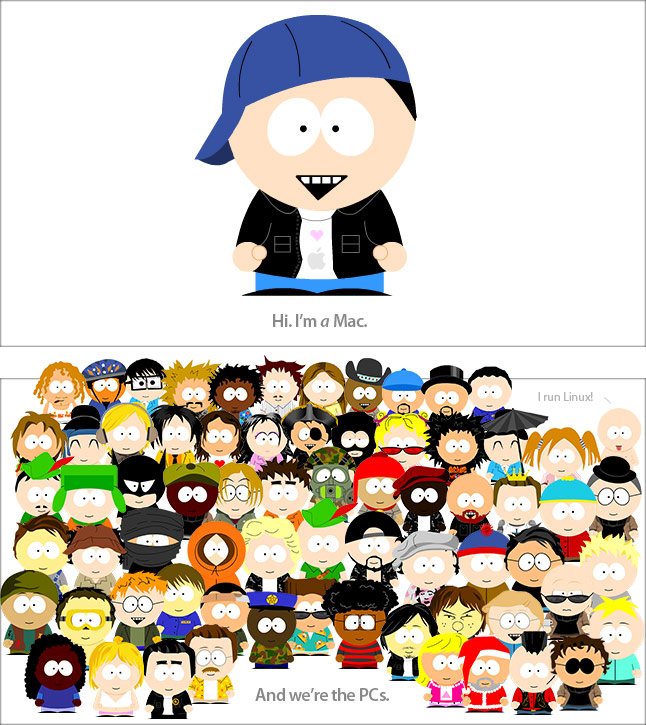 Thanks to Alex Khristov for helping me generate organize the PC extras. Casting by South Park Studio and Channel 9.
Update: I have used a Mac, and they're great machines, but that's beside the point.
Update 2: By the request, the image has since been distributed under Creative Commons for use on business cards and the like.