This tip applies only to Tablet-PC enabled Windows Vista versions (not Home Basic). If you don't use a Tablet PC, then this tip probably won't be as useful.
It is probably fair to say most of the world's population are right-handed, and even more so, left-handed people will use their right-hand on computers. Having said that, if you own a Tablet PC, then you would know how frustrating it is to click open a menu for it to appear right under your hand. This is because, by default, Windows assumes you are left-handed and opens menus on the right.
To change this setting, open the Control Panel, click on the "Mobile PC" category, then click "Tablet PC Settings".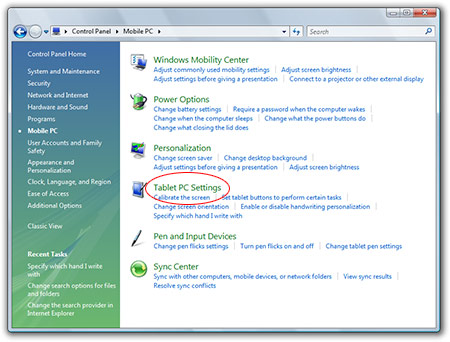 In the dialog, set the Handedness to either right-handed for menus to appear on the left, or left-handed for menus to appear on the right.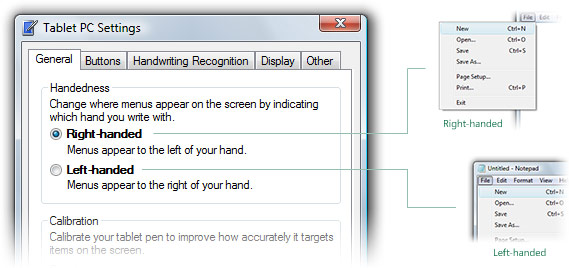 Save settings and close all appropriate dialogs. Rinse and repeat if necessary.