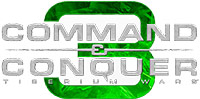 I love my PC games. I love my real-time strategies. And most of all, I love my Command & Conquer.
Command & Conquer: Tiberium Dawn was one of the first games I've ever played on the PC that got me hooked on the genre. Perhaps it was the plausible storyline, the advanced graphics or the straight-forward gameplay. Fast forward 11 years, after many successful and also disappointing sequels, Command & Conquer 3 is living up to the expectations of the Command & Conquer franchise.
When C&C3 was announced just a year ago, I was skeptical of what might have been. Electronic Arts has a track-record for sidetracking and destroying legacy franchises with questionable expansion-packs after another. Red Alert 2 was as far as I would have liked the C&C series to sway, Generals went over the line.

The demo was released. I downloaded it. Installed it. Played it. Finished it. And I have one word, "Wow". Here's why.
Full-motion videos makes a grand comeback – Fantastic acting. Fantastic actors. Fantastic set design. And it all comes in gorgeous high definition. Oh, and did I mention Grace Park?
Easy to pick up and just have fun – Real-time strategies has become so complicated to play, tech-tree so complex, games turned into work than play. The new interface is a nice blend of the C&C sidebar we all know and love, as well as some smart additions that makes construction easier and more manageable.
Real missions, not tech-tree missions – It's no surprise to find RTS's these days which restrict the tech-tree on a mission-by-mission basis just to make you play all the missions. C&C3 gives you nearly the whole tech-tree on the first mission. You have the full arsenal at your disposal. I find myself playing the game, instead of playing the tech-tree.
A graphical game, not a graphics simulation – This game runs superb on my mid-range GeForce 6600GT. Even though this is based on the SAGE engine from C&C: Generals, this is nothing like it. It runs smooth and it isn't over the top. Everything doesn't look real because it doesn't have to. Buildings appear straight out of the ground, but that's really cool because you don't have to deal with stupid construction vehicles which have a health of 1 and move like a snail.
That's only some of the reasons why I love the demo and will pre-order my copy straight away. Even there are only 2 missions in the demo, there is so much to enjoy. Go grab the 1.2GB demo from EA.com and give it a test drive for yourself.
Supreme Commander may have met its match.