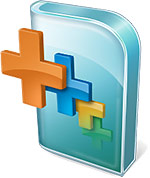 Besides BitLocker encryption, a few pro-user tools (RDP, CompletePC backups, shadow copy etc..) and the Family Discount program, the only other reason to even consider purchasing Windows Vista Ultimate was for the Ultimate Extras. Users were suppose to feel good about themselves for having access to exclusive and premium content only available to the most expensive version of Windows ever manufactured, but at the moment, they might look a little stupid.

So far, some users have paid an addition of approximately US$150 for a black box, some Vista features mentioned above, a poker card game, various language packs and videos projected on the desktop. Like there aren't enough free hold'em poker card games out there already with much better graphics and AI. Even VLC media player could have even done what takes a technical preview to do, years ago – playing videos on the desktop. Now it takes another add-on (Deskscapes) on top of an add-on to do what should have been done in the first place – dynamic content on the desktop. Microsoft even has a patent for it.

But what's coming up next? The next Ultimate Extras is most likely to be Digital Publications, in other words, free e-books with tips and tricks to using Windows Vista. I fail to see how that is cool or even helpful, since TweakVista has that covered pretty well, and is accessible to all users of Windows Vista.
GroupShot? It might come, it might not come. Granted it is cool and useful, but even if Microsoft does decide to commercialise this research project, I fail to see why they would release it to such a small audience on Ultimate Extras, when they could be making millions by putting it in to the next version of their digital imaging suite.

The problem with Ultimate Extras? It's not a problem with the program itself, because charging for additional content has always been successful with Windows Plus! packs, and this is no different. The problem lies in the lack of transparency at Microsoft. When you buy Plus! packs, you know exactly what you get for how much you get it at. But Ultimate Extras is different. You pay an upfront cost of around $150 to maybe get some cool stuff released sometime in the future which may or may not interest you. That's a lot of ambiguity for that amount of money.
Microsoft, you need to stop classifying Ultimate Extras with national security secrecy and start giving out a road-map for what users should expect. Ultimate Extras won't give you some sort of competitive edge over OS X because you're so hush-hush over what you're developing. The only people you hurt are loyal users who you've promised "cutting-edge programs and innovative services" and so far delivered two products which there has been free alternatives for years.
Update: Brandon LeBlanc suggests I should give an example of what Ultimate Extras I would like to see. I don't have many, if I did, I'd be in the software business, but here's one on the top of my head. Microsoft should give away a free copy of the PC version of Geometry Wars they're currently developing. Free for Ultimate users, and they can still charge for whatever they wanted to through normal retail channels.