Update 2: This comic strip has been officially labeled as "lame" by Wired. The article highlights, "it is nice to have the Apple product be the humble and earnest one instead of the snide device with all the features". Role reversal.:)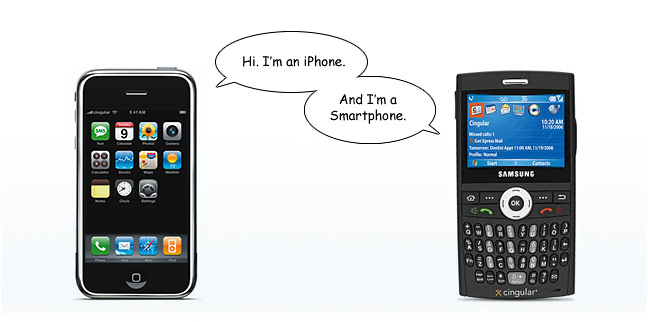 Having a little fun…

Dialog adapted from tao muon's post on the Neowin forums.
Before you all start shouting, I'm quite aware the iPhone does mapping too. But it's viewing maps, as opposed to GPS mapping which is a whole lot smarter. Sure, you could plot from A to B on a mapping service, but it takes more to get updated traffic information, voice control and feedback, as well as navigation.
Correction: The iPhone can do push-email, but currently only limited to Yahoo email.