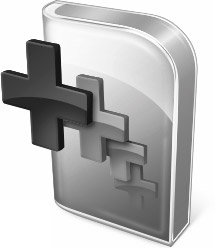 Even if the Windows Ultimate team has fled to the International Date Line, summer is officially over. Normally I wouldn't care what season it is in the northern hemisphere but today it proves this team is incapable delivering anything and should never be trusted again.
Two months ago, after weeks of pressuring for answers, Microsoft's Windows Ultimate group director Barry Goffe finally spoke out about the 'missing' Windows Vista Ultimate Extras. As implied throughout most marketing materials including the official website and even Window Vista's own control panel, Ultimate Extras were suppose to be frequent and free premium products and services delivered to the customers who "wanted it all". And the truth is, customers are getting near to nothing. Although realistically not everyone's equally upset at the lack of extras, some argue it wasn't part of their choice to buy Vista Ultimate, which is fine but that doesn't help the people who did.
In the July update, Barry writes and I quote,
We intend to ship Windows DreamScene and the remaining 20 Language Packs by the end of the summer. We will not ship the last two Extras showcased in January (Windows DreamScene and the remaining 20 Language Packs) until they meet the high quality bar required by our enthusiastic customers—and we believe that we can achieve that bar by the end of this summer.
I seriously have to doubt the competency of whatever group of people is working on this if they can't even ship 20 language packs in 8 months (after Vista's January release) let alone the ill-fated DreamScenes which has been suffering an architectural problem preventing it from working on RTL-language systems.
We also intend to deliver additional Extras in the future. In addition to Windows DreamScene and the remaining Language Packs, we plan to ship a collection of additional Windows Ultimate Extras over the next couple years that we are confident will delight our passionate Windows Vista Ultimate customers.
By "years", Barry means Martian years.
On a related note, Windows Vista Service Pack 1 even tries to hide the Ultimate Extras shame by removing much of the information in the Control Panel applet. This is what you see in the current RTM version about Ultimate Extras .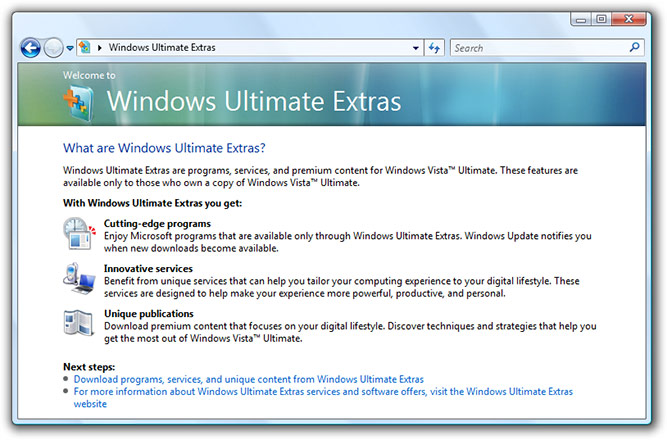 This is what you see in Service Pack 1.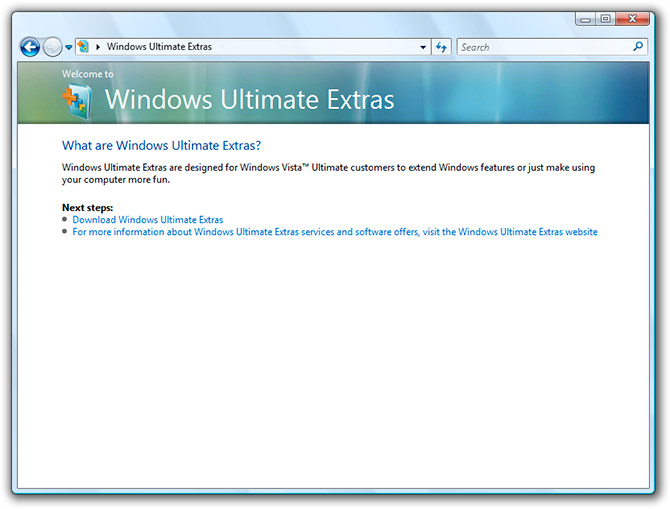 Ironically a whole lot of nothing is exactly what you're getting.