So I was looking at some canned food today, being very health conscious and all, and I came across this interesting food label. This was obviously an international product that was packaged for 2 counties, United States and Australia. One would generally assume the same product in two countries remain equally nutritious right? Wrong!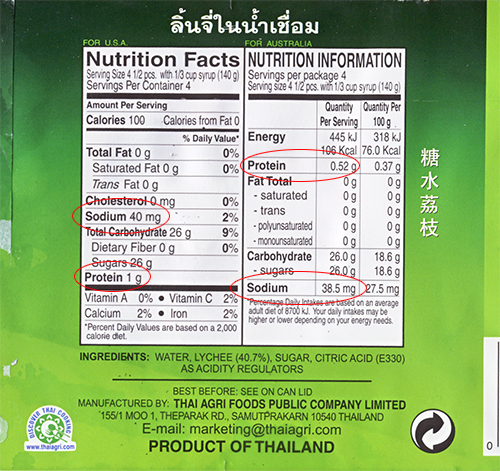 You could suggest the values are rounded up, but how do you explain the extra milligram of sodium? 😮
I also love it how for the US, it's "nutrition facts", whereas it's only "nutrition information" for Australia. The difference? Facts as "well tested information that are intersubjectively evaluated and can be proven true or false." (UTA) Obviously not well tested enough.