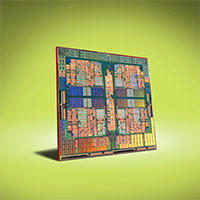 AMD today published a handful of desktop wallpapers today showing off their new Phenom brand of processors, more precisely the architecture of the four-core Agena processor. Three of them can be found on the Neowin Forums at the gorgeous resolution of 2100×2100. Not sure who has a 30″ 1:1 ratio cube monitor, but what the heck.
I'm not too sure if they came straight out of a photo-shoot, but they're a little bland. The (pee-yellow) colors are washed out, the gradients have visible banding and there's no branding – surprised AMD's branding team didn't go nuclear over this.
So I took some time making a little modification to it, redoing the radial gradient (with AMD's official colors), touching up the lighting and shadows, cleaning up the colors and added a fun message plus fake brand logo.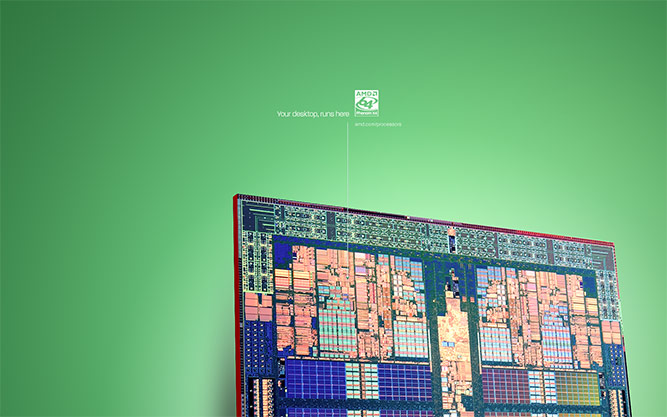 If anyone likes it, you can download it in these convenient resolutions
It's pretty easy on the eyes and there's plenty of room around the sides for icons and dancing women (if you got those).