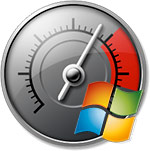 If you were one of the many betting on performance and reliability improvements in anticipation for Windows Vista Service Pack 1, then your winnings has arrived early, in fact some can already claim the jackpot. Winning lotto balls KB938194 and KB938979 for Windows Vista were distributed today to a group of Windows Server 2008 testers which is said to fix many of the mass-reported performance issues in Vista and even some unexpected improvements.
First reported in the forums of AeroXP and NVNews, two Vista hotfixes were made available to beta testers yesterday with a changelog promising to improve performance and reliability right across the board. Of course, this was an unexpected find in the Server 2008 beta as everyone anticipated such changes to by in the Vista SP1 beta than anything else. Nevertheless, the fix is what matters no matter what beta it's under.
The changes that caught everyone's eyes were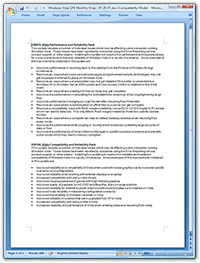 Improves the performance in calculating the 'estimated time remaining' when copying/moving large files.
Improves performance in bringing up Login Screen after resuming from Hibernate.
Improves the performance when copying or moving entire directories containing large amounts of data or files.
Improves the performance of Vista's Memory Manager in specific customer scenarios and prevents some issues which may lead to memory corruption.
Improved reliability and compatibility of Vista when used with newer graphics cards in several specific scenarios and configurations.
Increased compatibility with many video drivers.
Improved visual appearance of games with high intensity graphics.
Increased reliability and performance of Vista when entering sleep and resuming from sleep.
and so they should because those are, or at least imitate, the holy grail to most of the rants and raves of Vista horror stories we've been hearing.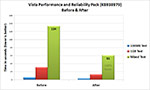 AeroXP's Bryant and Rafael has also done an early non-benchmark test on these patches and reports extremely promising results with up to 80% decreases in file operation times such as move or copy with large files and folders. Whilst I'm sure a more scientific test would lead to lesser but more accurate results, but it's a good indication there was a real problem and this is a real solution.
It's also no surprise to see these leaked unbelievably fast without much doubt over legality and the like. Whilst I'm sure Microsoft released these under private beta for good reasons, I can't imagine them thinking not every Vista enthusiast awake or asleep will want this the very first second they read Neowin or any other Windows enthusiast website, so they can't really blame anyone for a leak if they do decide to investigate.
A patch in beta would otherwise seem like a risky idea, but I guess the potential benefits far outweighs the risks of stuffing up your entire installation. Quick, before Microsoft notices, you can the download the X86 version patches here, and X64 version patches here. Word of warning for those gutsy X64 owners out there (update: downloads obviously removed upon Microsoft's request), disabling driver-signing with BCDEdit will no longer work after this patch is applied so you will not be able to boot with any unsigned drivers.
Some say these patches will be distributed via Windows Update in the coming weeks, but I speculate this patch will become the cornerstone for Vista SP1's long list of fixes, and we should expect more fixes like these in other areas of the operating system when it is released. I can't see Microsoft miss out on the opportunity to promote the benefits of SP1.
Update: Microsoft has, at the time of writing, removed the downloads from Mediafire's file hosting service.