This image is an excerpt from Microsoft senior security strategist Steve Riley's "It's 11:00 PM—Do You Know Where Your Data Is?" presentation at TechEd New Zealand. If you haven't seen Steve present before, then this should give you a good idea of his style presentation.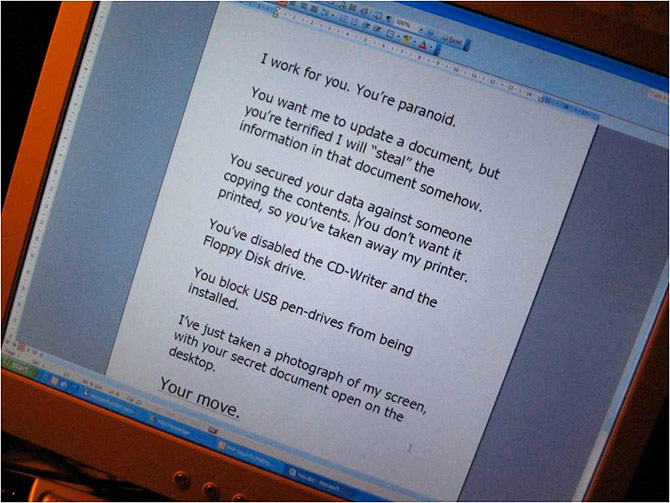 I work for you. You're paranoid.
You want me to update a document, but you're terrified I will "steal" the information in that document somehow.
You secured your data against someone copying the contents. You don't want it printed, so you've taken away my printer.
You've disabled the CD-Writer and the Floppy Disk drive.
You block USB pen-drives from being installed.
I've just taken a photograph of my screen, with your secret document open on the desktop.
Your move.
Unfortunately Steve doesn't have a solution to this problem, yet.