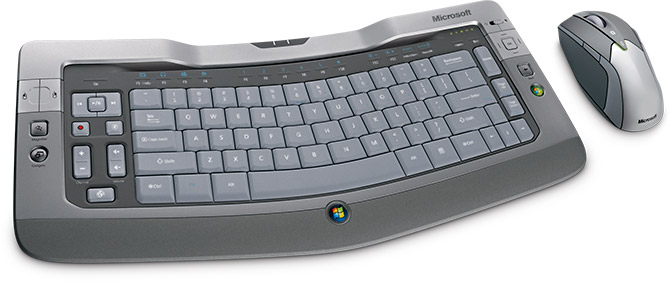 Microsoft Hardware had a big day today announcing a load of new hardware peripherals, but let's not forget the already 7-months-late Wireless Entertainment Desktop 8000 dubbed the "ultimate keyboard" – at least it was when it was announced. Microsoft Australia today sent out a slightly different press release to the one in the US, stating the ultimate desktop keyboard and mice set in now on track to be available in October. Has Microsoft cried wolf far too many times?
Pricing and Availability
The products introduced today will be available to customers through major retailers or local computers store in the following months. The recommended retail prices* are as follows:

*Prices are Australian recommended retail prices. Actual prices may vary.
Right up there alongside Duke Nukem Forever, the Wireless Entertainment Desktop 8000 seemed like vaporware ever since it was announced exactly a year ago today, September 13, 2006. Originally intended to ship alongside Windows Vista in February 2007, then May, then September, and now October. Even Amazon has no idea.
No one really knows why this perfectly fine product keeps being pushed around. Hardware reviewers have all had the opportunity to play with the product, some impressed, others not, but nevertheless have all touched the product. If the problem is mass manufacturing, then I'm afraid by the time this product finally ships, no one would want it anymore. Will Microsoft actually ship any of these 'next-generation' hardware devices?