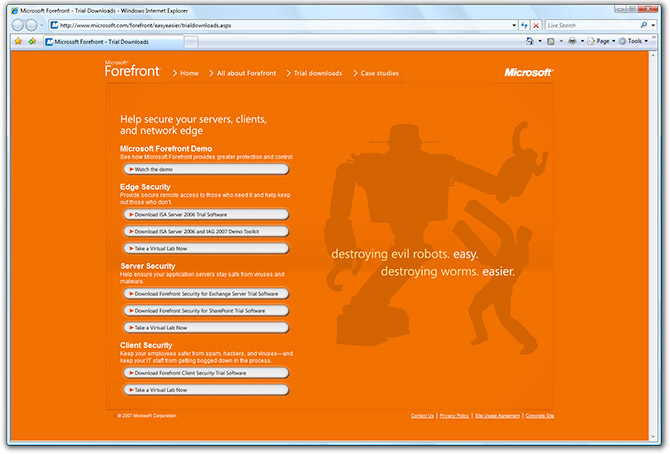 Manager: I want the website to stand out as much as possible. I'm a big fan of orange and robots.
Designer: Get this. First, the whole page is pure orange. Then a robot will appear, but not for long. It will then fade to reveal more orange. My inspiration is the sun.
Manager: Is your last name da Vinci cause that's brilliant! Implement it right away.