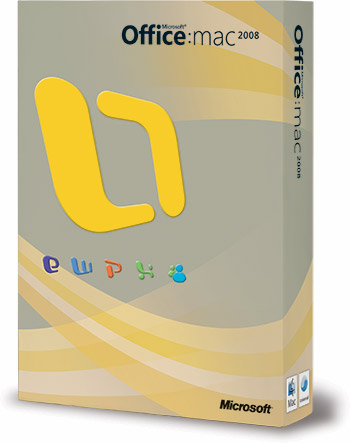 Looks can be deceiving, especially a two-dimensional JPEG image of a three-dimensional object. Sheridan Jones, responsible for group marketing in the Microsoft Mac Business Unit wrote a great comment in response to the Office Mac 2008 packaging image I had blogged about a few days ago. I'm glad she did because she corrected a lot of assumptions I had. It appears the dull brown box is actually an environmentally-friendly metallic silver box. 😉
She writes and I quote,
I think you'll find the boxes are really beautiful in person, and very Mac-like – for example – the brown color you see is actually metallic silver. The white boxes are actually a deep pearlescent. The blind emboss of the logos adds depth that is hard to show online. The design is very simple, elegant, with more attention to user experience and detail than you can really pick up from the RGB images shown. We've tried to take out everything that was superfluous (you won't find flap after flap of extraneous information on these boxes.) The size will fit perfectly on your bookshelf – the boxes are about the same size as a mid-sized book.

MUCH more important, and what I'm much prouder of, is how much more environmentally friendly these boxes are than our previous boxes, which were thermoformed plastic. Our new boxes are much smaller, and made from recyclable paper rather than the plastic of Office 2004 or Office 2007 for Windows. For every 1000 boxes, we've reduced our carbon footprint from Office 2004 substantially. I'll be talking about this is a future blog posting on http://blogs.msdn.com/macmojo.

For those who aren't loving the new boxes yet – check 'em out when they're in stores on January 15th – you may change your mind (or not, we're all entitled to our own sense of design. 🙂 For those who already like them – I think you'll LOVE the finished product.
I can't wait to see exactly how much carbon footprint these boxes save compared to the clamshell Vista-generation boxes.