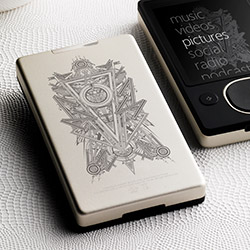 Microsoft has officially made the press announcement regarding Zune Originals just minutes ago, and it is everything expected from yesterday's leak plus even a little more.
Users who order from the Zune Originals website from tomorrow will be able to customize the back of their Zunes with three types of laser engraving. First, a series of 27 artworks from the "Artist" series will cover the entire Zune. Alternatively, a series of 20 artworks from the "Tattoo" series will allow for up-to 3 lines of text. Finally, without images, you are allowed a maximum of 5 lines of text. This offer is offer for free, and for all new Zune models.
Unfortunately it looks like early-adopters are screwed once again, with no opportunity for them to customize their Zune if they pre-ordered elsewhere.
The ordering process will be as follows.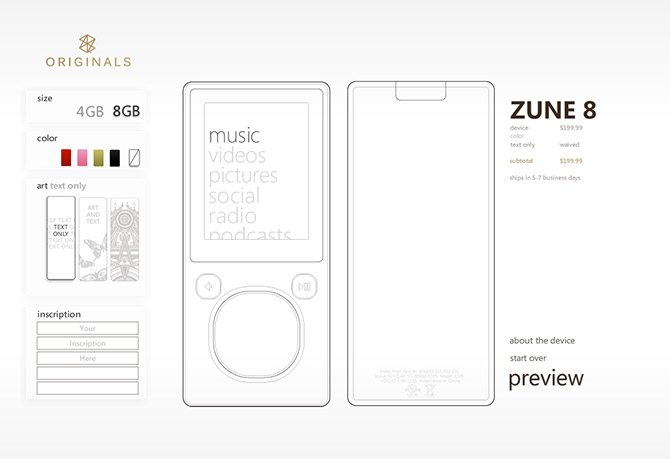 Step 1: Pick the Zune model – 4GB, 8GB, 80GB (separate page) you would like to customize.

Step 2: Pick the color of your Zune.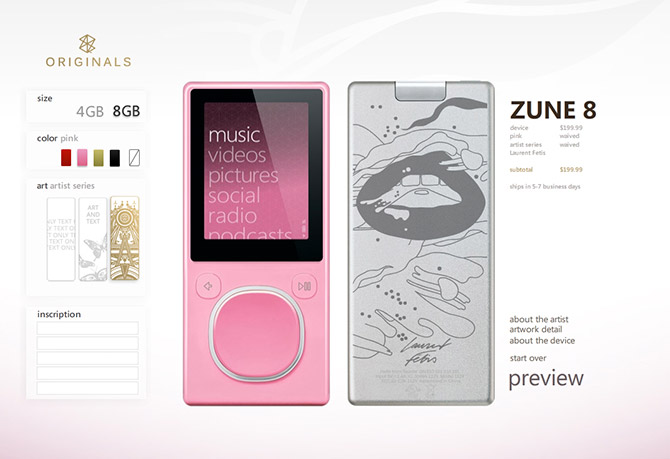 Step 3: Pick the type of engraving – text, "Art" series, "Tattoo" series.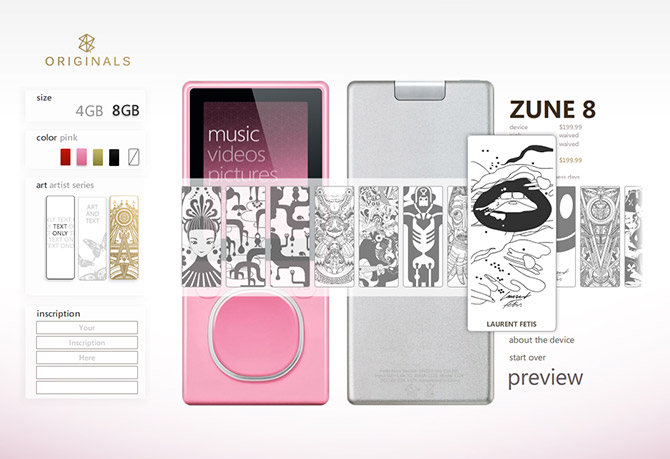 Step 4: Choose the appropriate artwork, add appropriate inscription.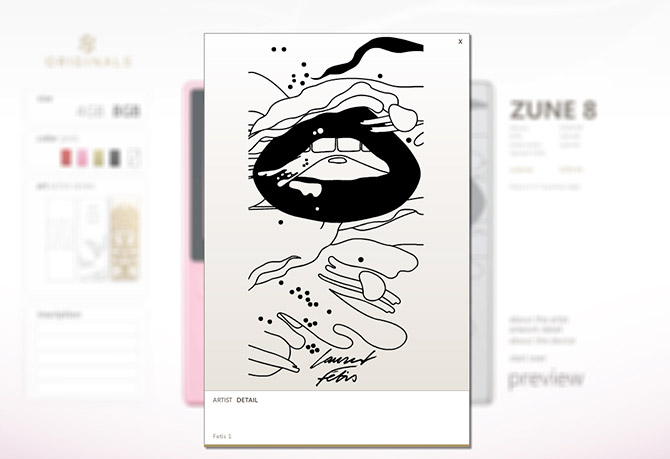 Step 5: Preview your handy work.