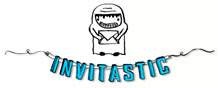 If you've ever hosted a party or event, you would understand why it might be a good idea to invite people to it. The feeling you get even when one person accepts your invitation is like giving birth to new life, except of course that life is your party.
But the reality is, invitations can be stressful to send and manage. That is if you can first figure out who (not) to invite. But after that, Jackson Fish Market has launched a new web application/service called "Invitastic" that can make invitations a stroll in the park, but not like Central Park because that's rather big.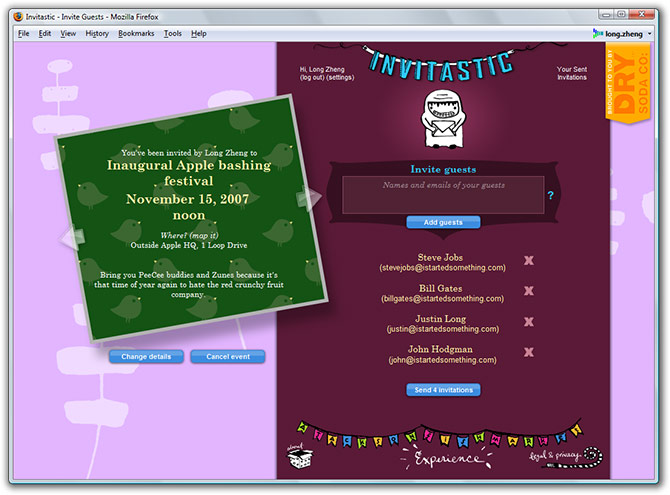 Like all of the other Jackson Fish experiences, They're Beautiful and Tafiti, this is a beautiful web application with plenty of subtle details like the different and unique styles for your 'invitation card'. Another cool functionality I find is the ability to type both a guests' name and email together which are automatically formatted for your when you submit. Unfortunately neither Steve Jobs nor Bill Gates have responded to my invitation, so I haven't been able to check out how rest of the process works but I'm sure it does very well.
At the same time, Jackson Fish has also unveiled more details about their business model. On their new "sponsors" page, it is clear they will be accepting sponsors to 'advertise' in each of their software experiences for a hefty sum of $20k per month. The idea is an interesting alternative to standard contextual advertising like Google AdSense as it is more stable and controlled, but at the same time deliver good value for both parties.
Oh and by the way, you're all invited to the festival. Hammers supplied.